Just a quick post today to show off some little treats I bought myself on my day off on Monday. As well as a lot of boring old basics (pants and t-shirts, woooo) I managed to find some pretty little sparkly things that I am quite pleased about.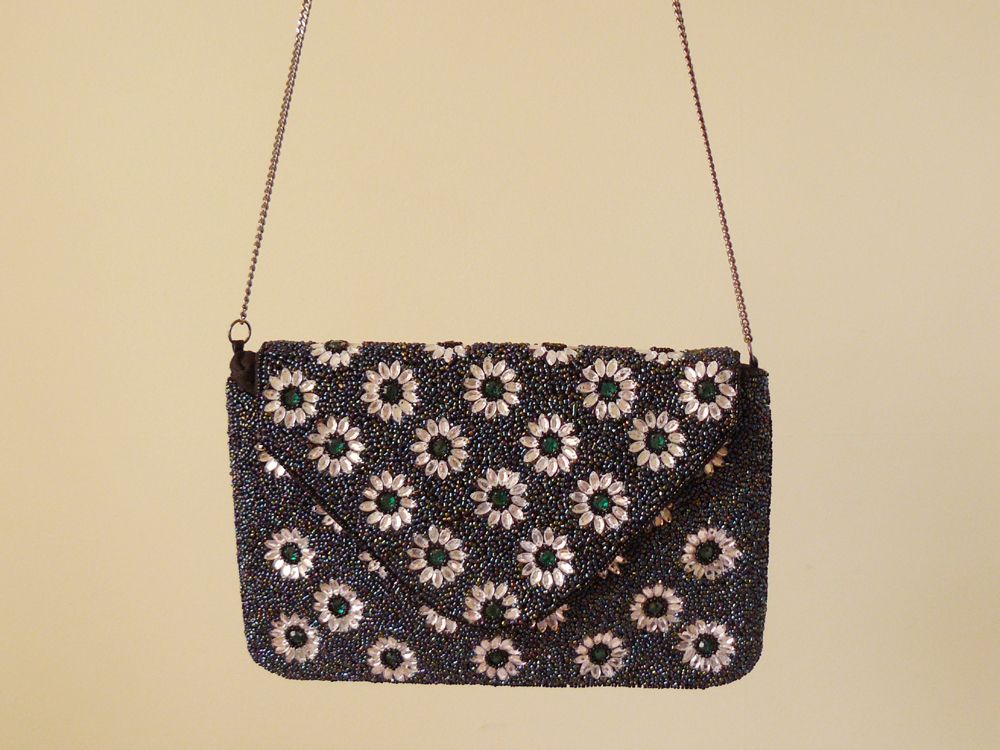 This lovely beaded bag is from Primark, I found it dumped on a sale rail but the tag still said £10. To be honest, I probably would have paid that for it, because it is so pretty, I don't think it looks like Primark at all! But anyway, it came up at the till as £5, bargains!
I've started wearing short necklaces recently because, as I mentioned in my last post, longer necklaces always sit funny on me (#bigboobproblems, remember?). These three are from H&M; in total they came to about £11. The one with my name on is my favourite, it came with one of every letter of the alphabet (and it was a fiddly little bastard to put together), which if you think about it is not really ideal if your name has any repeated letters. I don't know if they sell spare letters, you might have to buy two necklaces.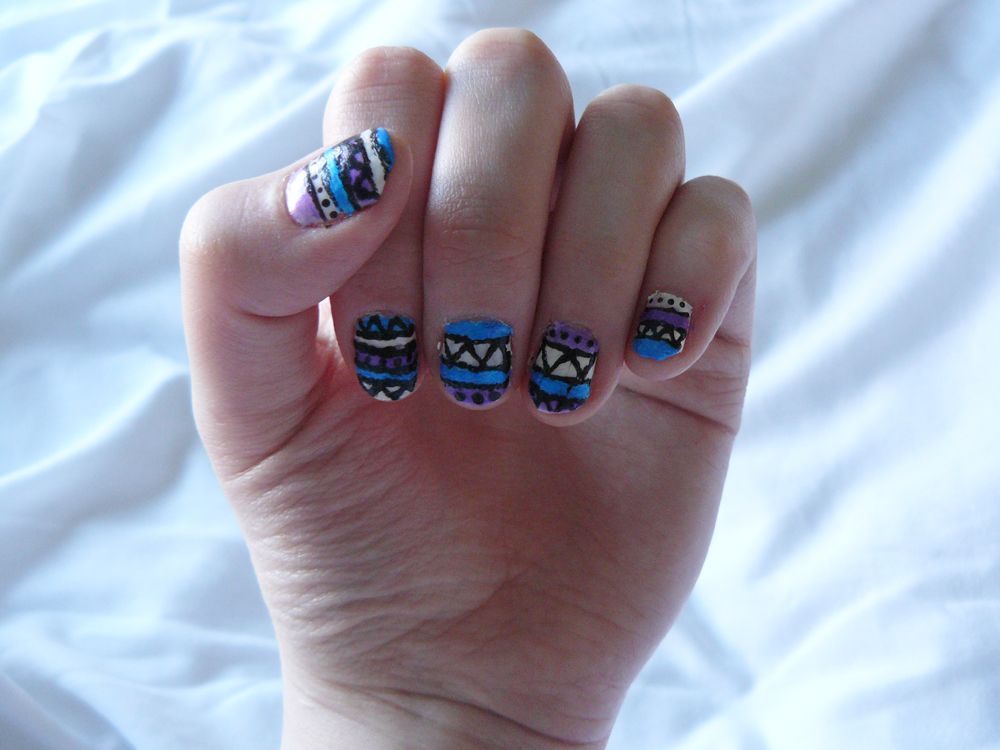 I also want to take this opportunity to show off my fancy nails, which took me well over an hour to paint last night. I was hoping to show them off at work today, but I've been really sick since this morning and have spent the day in bed. I still feel disgusting as I write this, but at least I can say I've been a little bit productive now!