I do struggle in the summer, I'm just such an avid wearer of black things, it's hard to add the essential lighter colours into my wardrobe when the sun comes out. This blouse is one my Gran gave me yesterday, it actually has a matching skirt but I thought that might be a bit much, I didn't want to look like a garden. I did however find the exact same patterned skirt in a charity shop today, which was amusing if not a bit weird.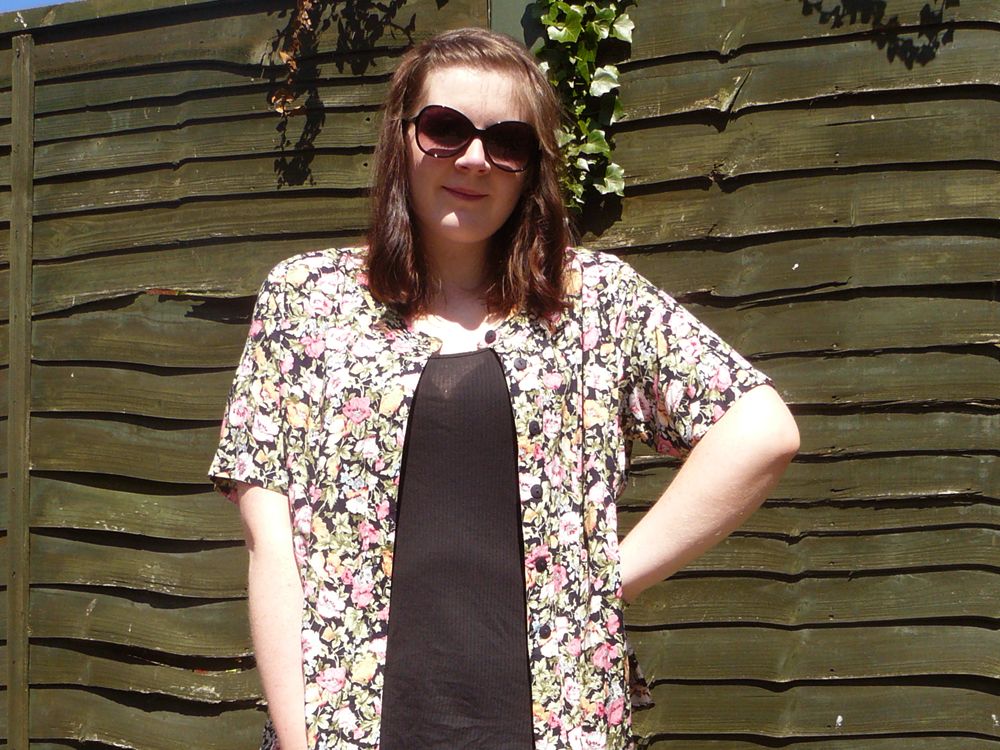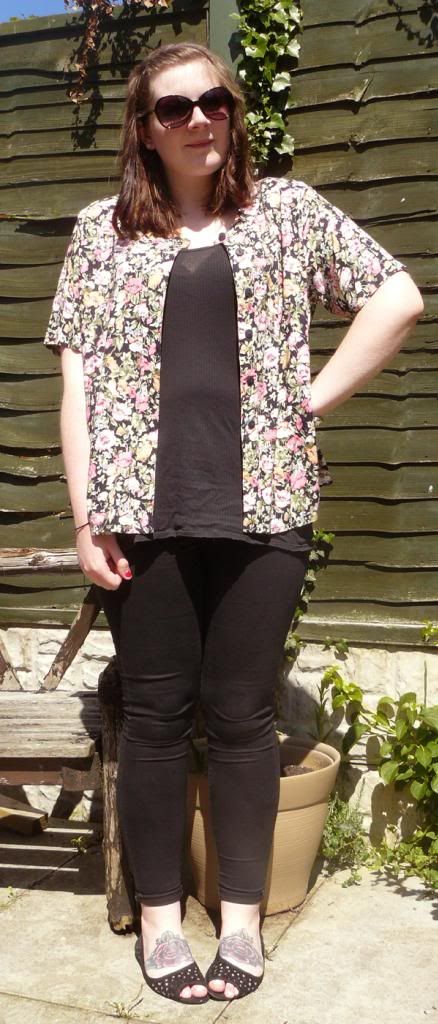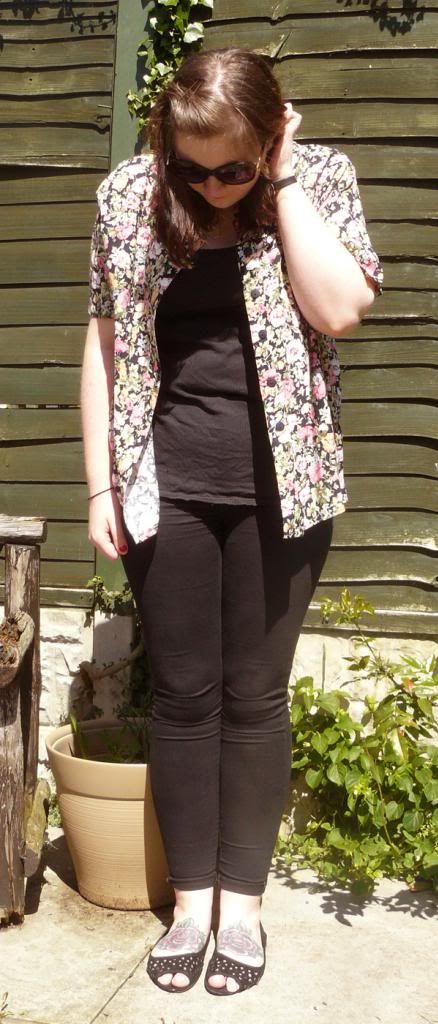 Blouse: Vintage via my Gran
Vest: ancient and unknown
Jeans: Topshop Joni jeans
Shoes and sunglasses: H&M
Today I took myself charity shopping and I got a pretty little summer outfit and some awesome new shoes, which I'll post about soon :) I also had my first Starbucks Frappuccino of the year which means it's officially summer!