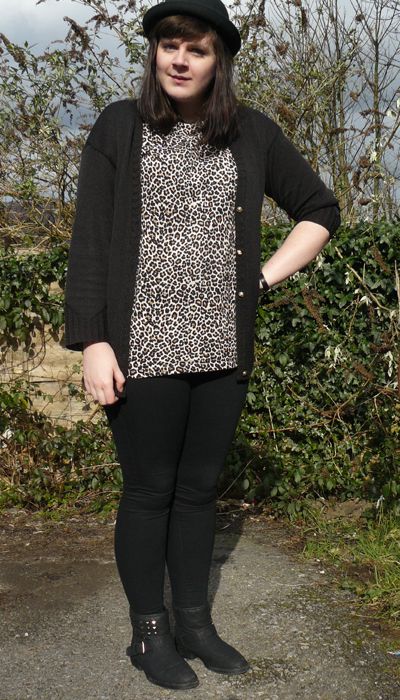 Cardi - Vintage via charity shop
Jeans - Topshop Joni jeans
I don't think I've ever posted an outfit photo in skinny jeans before. I always find that photos of me in skirts are more flattering, although IRL I've been leaning towards jeans and trousers a lot more recently as I'm pretty self-conscious about my legs. I always feel like I look better when I look at myself in the mirror than in photos. Does the camera really add ten pounds? Or is my mirror a very kind, flattering liar? Is it just me who feels like this?!
Now that the weather is brightening up I've finally started taking better quality (I hope) photos in the great outdoors. I do feel pretty self conscious taking photos on the street and I've had some odd glances, but nobody seems to say anything which is reassuring!
Today I went into town for a mooch, just for something to do to get me out of the house. I forgot it was St David's Day (I am the worst Welsh person ever!) and town was a bit crazy. The local radio station was in town blasting Tom Jones from the speakers and people were dancing and singing along. Welcome to Pontypridd.
Ps. South Wales Bloggers, don't forget to grab a ticket for the
Spring Meet-Up!