Hello, I hope everyone had a super sweet Pancake Day yesterday! For me it was twice as awesome because it was also my 23rd birthday! I had a really lovely day with my housemates, and my Mum sent me a surprise Sainsbury's delivery full of birthday/pancake treats like chocolate spread, ice cream, banana, lemon and a birthday cake and a cheeky bottle of wine! Such a good idea for a surprise if you can't be with someone on their birthday.
Josh and I went out for dinner and drinks on Monday to celebrate our anniversary, and because I had a voucher from LastMinute.com (thanks guys!) we got to stay in The Royal Hotel right in the centre of Cardiff, which was great because it meant we didn't have to worry about getting trains/taxis home. And of course, when we woke up it was my birthday so I insisted we went for a fancy breakfast!
I've wanted to go to Barker Tea House since I saw
Nina's blog post
about there, so we hunted it down and I was not disappointed! It's got a lovely vintage feel without being over-the-top or pretentious. The food all sounded fabulous and the cakes looked delicious; Josh went for pancakes with bacon and maple syrup but I (knowing there would be a big pancake dinner in the evening) opted for eggs florentine.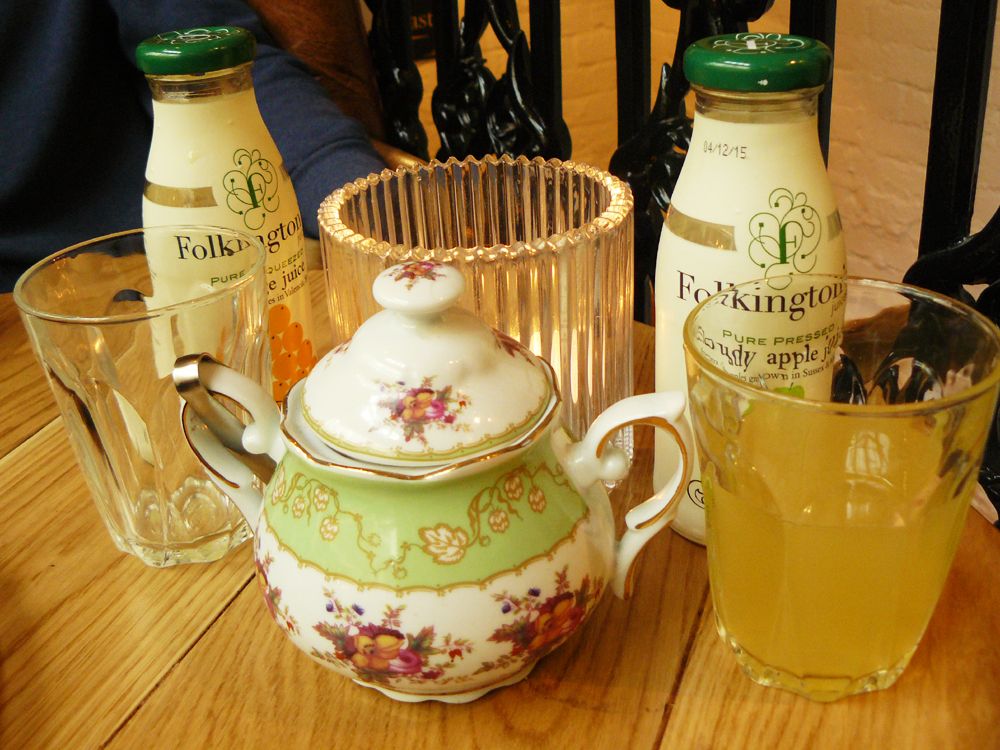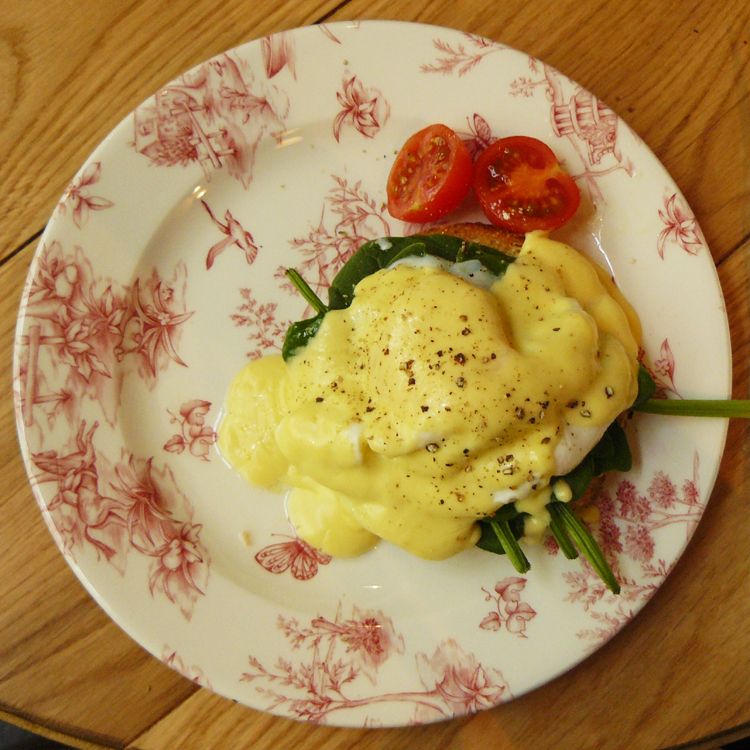 My breakfast was absolutely delicious, I can't really say any more than that! I wish I'd ordered a large portion! Josh couldn't even finish his (what a lightweight!) so I had to help him, and I can confirm that his was delicious too! Barker Tea House is a teensy bit out of my price range for regular visits, but I'll definitely be back if I have something to celebrate/deserve a nice treat!
Oh and for funsies, here's a photo of me with the moustache pencil (and pretty scarf) Josh bought me as a present :)