On Wednesday I manage to bag myself a space at a Benefit event held in Cardiff (oh the magic of Twitter). I met up with
Leanne
and
Georgina
before the event and we went to Yo Sushi. I hadn't been for years so it was pretty exciting, I was a bit like a cat staring at a fish tank watching all the pretty dishes go past - I can imagine it's pretty easy to spend a fortune in there as you just want to grab them all!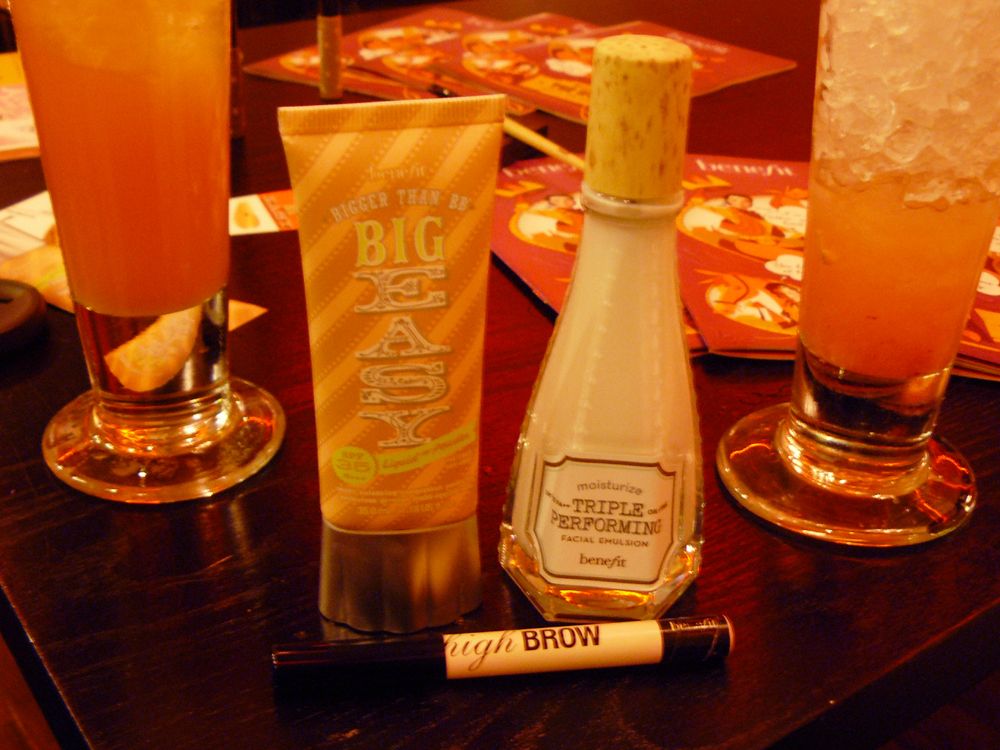 After that we headed to Tiger Tiger for the Benefit event. They were showing us their new eyebrow product,
Gimme Brow
, which is a bit like a mascara, but for your eyebrows (and apparently I forgot to take a photo of it, oops!). I liked it but it felt a bit wet and I was very conscious that I was wearing it. I have to say though, other than that it is amazing. I have a huge scar on my one eyebrow that usually needs a lot of pencilling in, but the Gimme Brow managed to hide it completely, so hats off to you for that Benefit. Gimme Brow is definitely a good quickie product, but I don't think it will be able to keep me from my
pencil-wax-powder routine
.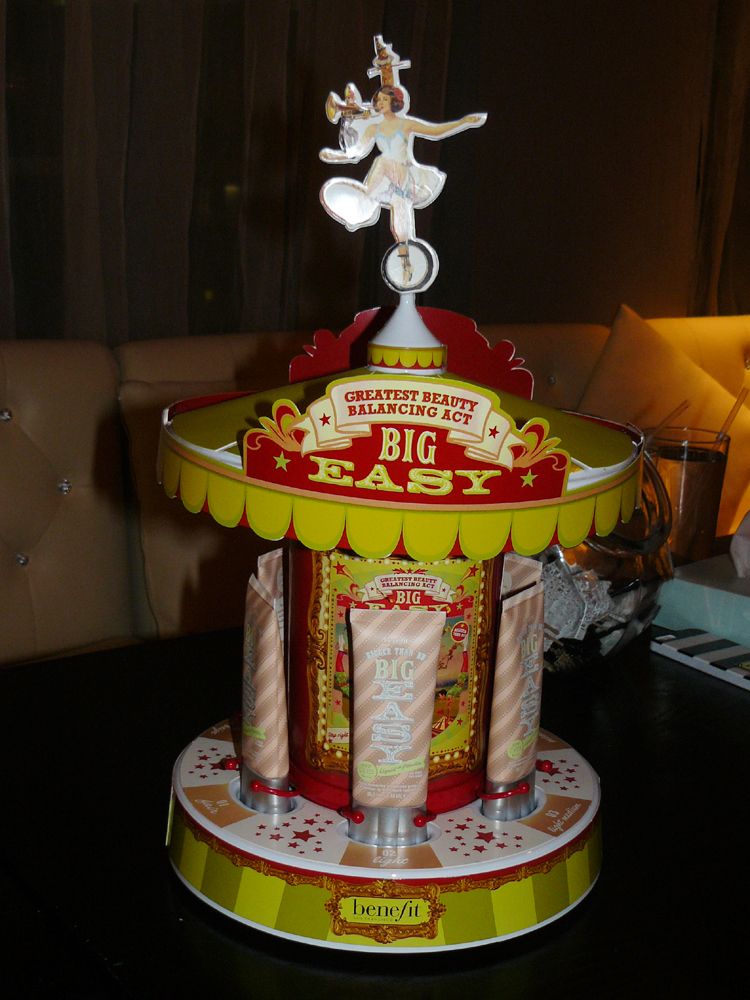 Their new big deal product is the 'Bigger than BB' cream,
Big Easy
. I tried a blob of this 'liquid powder' on my hand and it was so unbelievably soft, I was genuinely stroking my hand all night long like a weirdo. Needless to say, I skipped all the way to Debenhams the next day to grab it, and it is totally worth the £27.50 price tag (I got it at 10% off though so even better!). I've also got to say, the fact that the lady in the store spent the time swatching different shades on my chin and then properly made me up with my best match (light/medium, just fyi) really added to the value of the product. Too many times I've wasted precious pennies on foundations/BBs that matched my hand superbly but looked so wrong on my face. Lesson learned.
We also got to play with a few other products, and were sent home with a very pretty box of goodies, including the
Fake Up concealer
,
The POREfessional
(which I have never really got on with but am going to give another go now),
Hello Flawless foundation
and the
Total Moisture facial cream
which I have already started using as it smells incredible. Needless to say I will most likely be posting a bumper Benefit review post before long. I also popped back to Debenhams the next day to get my eyebrows waxed as part of Brow Arch March, and will post about that in the next few days.