I'm back home with my parents and my sister this week as it is reading week and I quite fancied a break from my slightly scummy Uni house. Of course, as appears to be a tradition now, we had a bit of a shopping spree. My Mum bought me some new tops from Primark and I treated myself (kinda hoping I get some money for my birthday to make up for it!) to a few bits too.
Stripy shirt, £10 from Primark
I wanted a shirt like this last summer but the only one I could find was in H&M and it had jersey sleeves which looked so daft on me, I looked like I was wearing those strange old Victorian pyjamas, no ta. This one will do nicely under a jumper with jeans, or tucked into a skirt.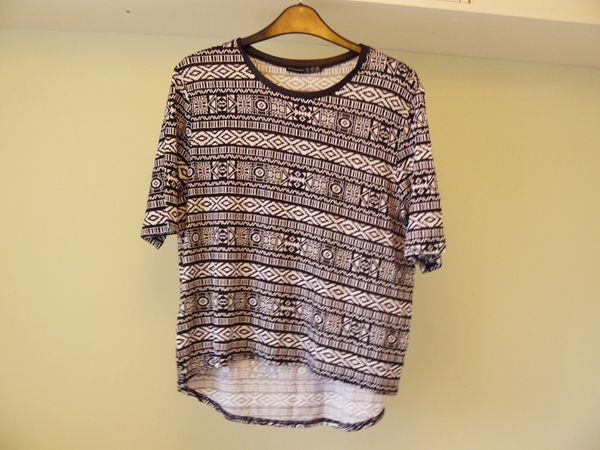 Aztec t-shirt, £5 from Primark
This top is pretty standard I guess, although it has faux-leather trim on the collar which is quite a nice touch. It's a bit shorter than I would usually wear but I got some new Topshop Joni jeans today so might build up the confidence to wear it tucked in... maybe. Otherwise it will look just fine with a skater skirt!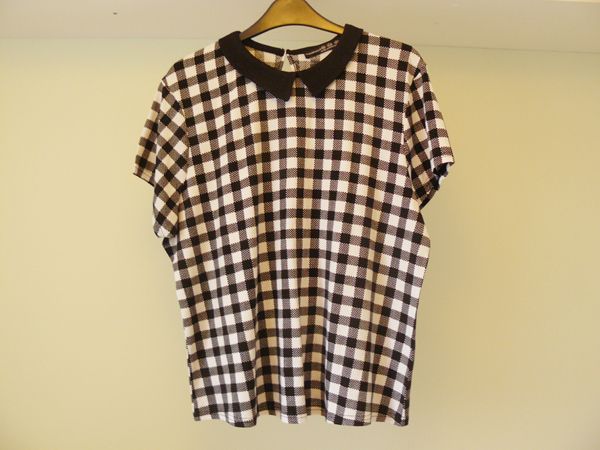 Checked blouse, £6 from Primark
Monochrome is in for Spring/Summer, right? I'm making it happen.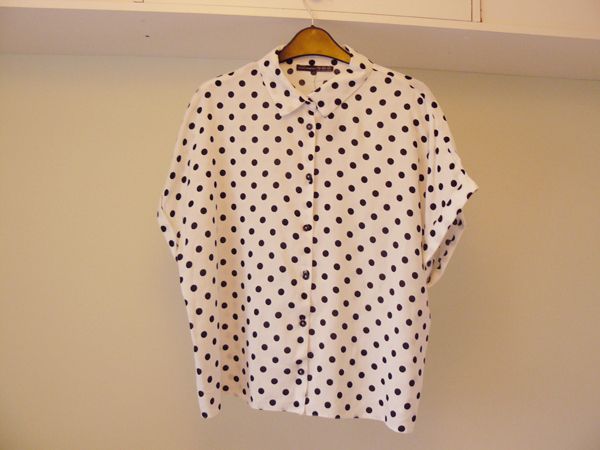 Polka Dot Blouse, £10 from Primark
I am in love with this blouse. I'm going to wear it under jumpers, over midi skirts in summer, with jeans with skirts with shorts with everything. Mmmm shirt.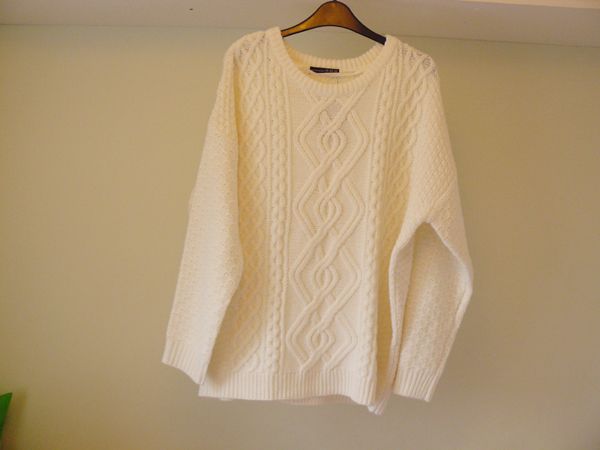 Cream Knit Jumper, £14 from Primark
I always see cricket jumpers like this in charity/vintage shops and they're always really heavy or itchy or expensive. This one wasn't what I'd call cheap by Primark's standards but it's lovely and soft and super cozy. And it goes wonderfully with the tartan trousers I bought today from H&M...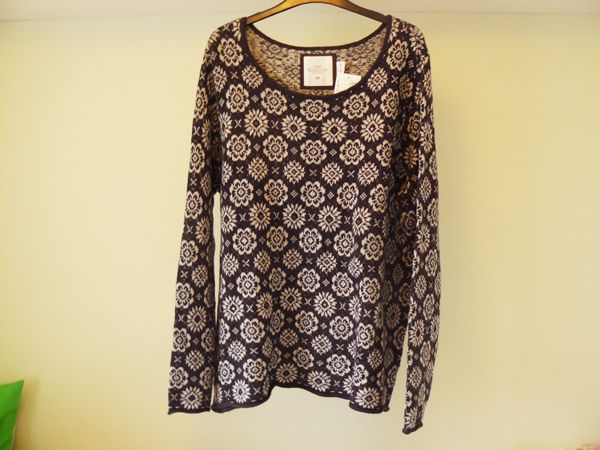 Whatever-this-print-is-called Jumper, £15 from H&M
I don't really know what attracted me to this jumper, I wouldn't really say it's 'me' at all, but it looks lovely on and it's really cuddly. £15 is more than I'd usually pay for something in the sale but for some reason me and this jumper have a connection and you just can't put a price on that.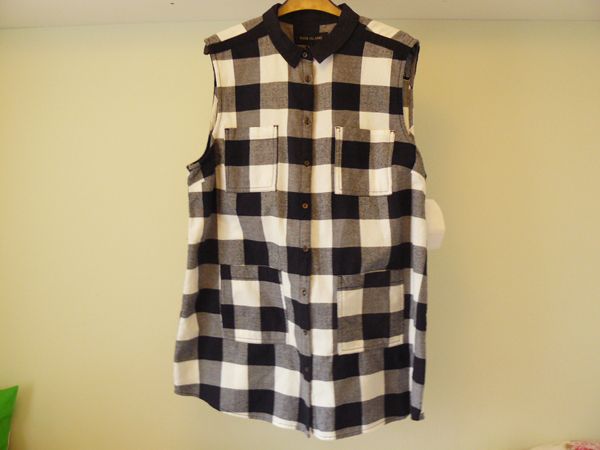 Shirt/Tunic Thing, £10 from River Island
This shirt is way too big for me, but this means that it is just long enough to wear with leggings and still maintain dignity (and of course I am ALL about dignity), which makes it a winner, always. My Mum also thinks I could wear it as a waistcoat but we'll see.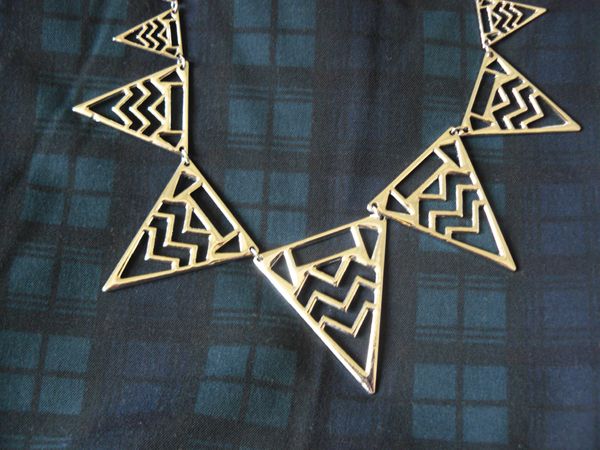 Tartan Trousers, £5 from H&M / Triangle Necklace, £3 from Primark
These trousers, oh my word the perfection. I only found them by accident while I was hobbling around H&M looking for socks in the sale (my shoes were rubbing me, sigh). I've always wanted some tartan trousers or leggings but never found the right pattern/fit. Anyway, H&M only had these trousers in a size 18 or 20, but H&M sizes are notoriously ridiculous so I tried the 18s anyway and although they're a bit baggy, I think they actually look better for it. Also the tag said they were £10 but they scanned at the till as £5, which makes them even more wonderful. Bargain of the year.
Expect (hopefully) some more lifestyle posts from me in the next few weeks, my boyfriend and I will be celebrating in Cardiff on March 3rd as it will have been four whole years since we started going out(!); I also believe there are a few blogger meet-ups this month, including one which I am organising and very soon about to open up invitations to (so watch this space!). Oh yeah and on Pancake Day (March 4th) it is my birthday which is quite exciting. My Mum said she'd buy me a Zara handbag and I hope she wasn't just making things up. I may be turning 23 but I'll still cry if I don't get what I want ;)