Living, as I currently am, on a pretty tight budget (slight regret for blowing my overdraft on pretty dresses last year) I'm constantly on the lookout for ways to save a few pennies when it comes to life's necessities. And while spending on beauty products should probably be an area where I make the biggest cuts, I've found that with a few sneaky cheats I can save money but still treat myself to a new lipstick before a big night out, or a nice moisturiser when mine runs out. Some of these tips might seem a bit obvious to some, but trust me I've impressed a fair few people with my penny-saving skills!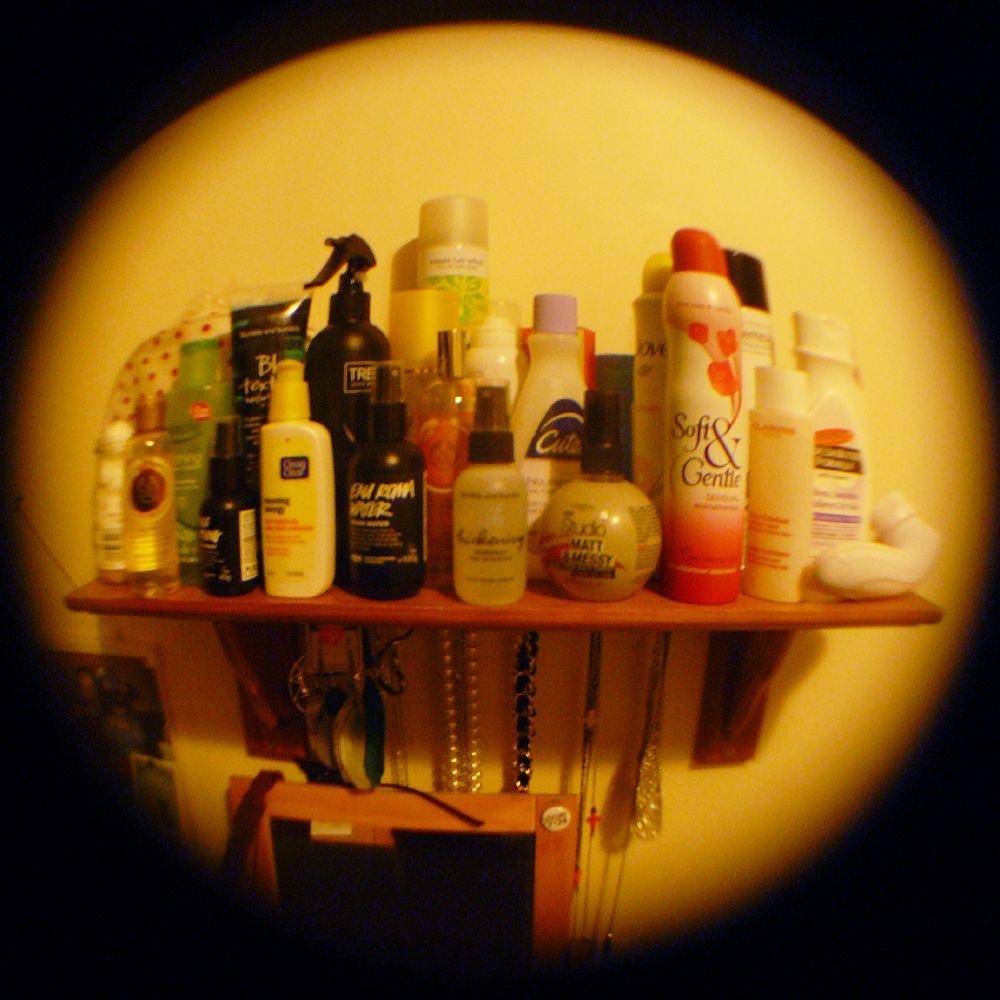 Fluff and Stuff
Cotton wool is a big fluffy part of my beauty routine; I use it for removing nail varnish, removing make up and applying toner. It's one of those things I hate buying but hate not having there more. Those tubes of cotton pads you can get are handy and dandy, however I've found that if you look in the baby section of the supermarket, you can get a big bag of cotton wool balls for half the price (or usually twice as much cotton wool for the same price, but let's not split hairs). And really, they are the same thing, one's just been squished a bit more.
Soap and Water
It annoys me no end that most shampoo bottles are of the squeezy variety; you can't properly open the lid to scoop out the last bit of product. Again, one of those things I hate having to buy but obviously kinda need. If you're struggling to get out the last little bit of shampoo, pour in a little bit of (preferably warm, trust me) water, close the bottle and give it a shake, then squeeze it onto your hair. The water helps to rinse out the last bits of shampoo, and I usually find it's just enough for one last shampoo and rinse. This also works with hand soap, washing up liquid and shower gel, but unfortunately not so much with conditioner.
Squeezy Tubes
I learnt this tip from
Gem Fatale's blog
way way back, and it's been a bit of a life saver. Just like with shampoo bottles (and this is clearly how these companies get you) you can't often open up a tube of foundation, BB cream or moisturiser fully for scooping opportunities. However, if you snip off the top of the tube you can get right in there, and often you'll see there's a sickening amount of product still inside that would otherwise just get thrown away. If you squeeze (loving that word today, clearly) the tube closed at the end, you can also use the snipped-off part as a makeshift lid to stop it drying out (because obviously that would completely defeat the point of this post!).
Boots Points Mean Prizes
Obviously one of the best things about shopping at Boots is their very generous advantage point scheme. But not many people regularly check the advantage card machines for hidden offers and bonuses. It helps with these to know exactly what you want before you check the machine for vouchers, otherwise you might find yourself buying unnecessary bits just to get the discounts/extra points, and that's not very savvy at all! The offers are usually along the lines of 10% off certain ranges or bonus points on certain brands, but occasionally there's some really good freebies or discounts to be had so it's worth taking two minutes to check, and the more points you already have, the better the offers you get.
So there you go, my budget beauty tips out there for you all to use. And although your make up and toiletries lasting a bit longer means there's less justification for treating yourself to new ones so regularly, at least we'll all save some pennies to spend on pretty dresses, or that classic student diet staple, baked beans.