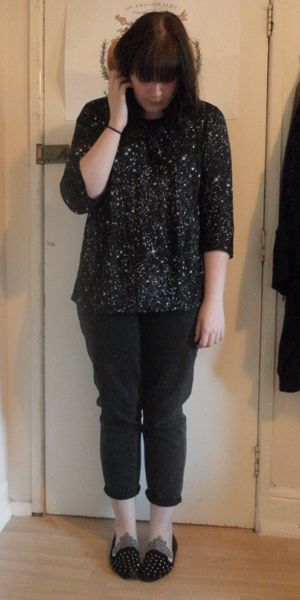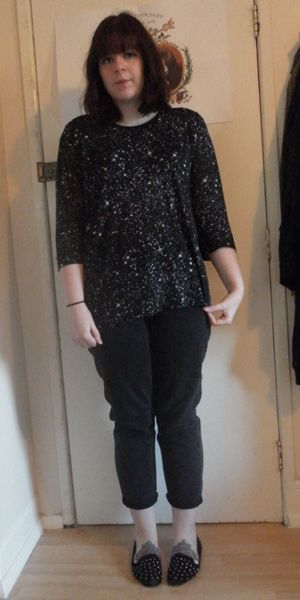 This is what I wore today* to pop into town for medicines and also for a cheeky charity shop mission (check out this
incredible jumper
I found!). I've had a cold all weekend and it's not going away, and medicines are so expensive! Tomorrow I'ma see if the doctors will give me anything, at least then it'll be free on prescription, cheers Welsh government!!
I've been living in these MOM jeans since I bought them last week, although I was a bit miffed off that I had to buy them two whole sizes bigger than my Joni jeans, Topshop and their silly inconsistent sizing, booo. These do seem a lot better quality than the Joni jeans though; I can never find skinny jeans that are proper denim as I have oddly proportioned legs, so this slouchy fit seems pretty perfect, and they won't disintegrate after a few washes (I hope)! My boyfriend did call them 'man jeans' the other day which ain't cool, but then what does he know!
I've spent the majority of my ill weekend watching Will and Grace and lying around. I keep waiting for them to run out of gay puns and they never do, bravo!
*Obviously I wore a big coat and a jumper today too, otherwise ranting about being ill would be very hypocritical.