This might seem a bit odd to some people, but I actually buy a lot of men's clothes to wear myself. I find that their sizing is more forgiving on my awkward figure, the prices are often much better value and some of the designs are just more awesome! I've yet to investigate men's jeans, but after a sad incident involving Topshop's Mom jeans (they were skintight on me, booo) I might have to look into it, I'll let you know how it goes!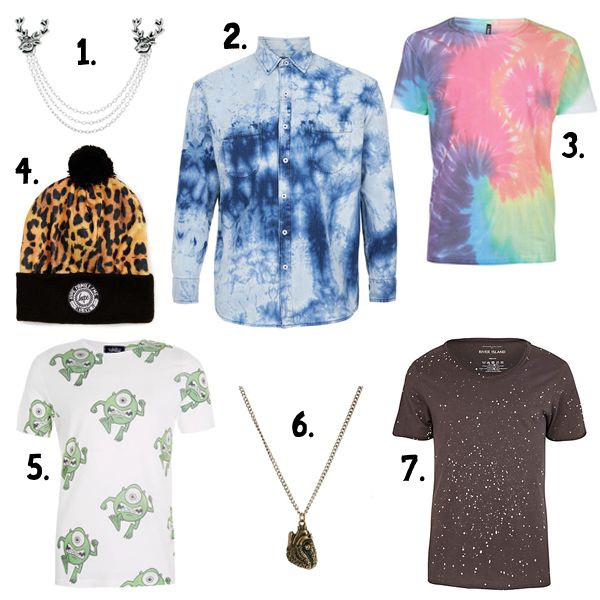 1. Tally & Hoe Stag Collar Chain from Asos:
The idea of men's jewellery seems a bit strange even to me, and I don't know any boys who would wear something like this. However I like my jewellery quirky and generally quiet chunky, so this is pretty ideal for me!
2. Denim Tie-Dye Oversized Shirt from Topman:
So many women's shirts are fitted, even the ones that are supposed to be 'oversized' are often not really generous enough to fit a hoodie underneath, which is one of the ways I would wear this one. Also I do love a bit of tie dye and I am very pleased it is back 'in'.
5. Monsters Inc Print T-shirt from Topman:
How awesome is this t-shirt?! I know you can buy Disney t-shirts for girls but they always seem to have some kind of decoration or sparkly thing on, I love how men's clothes are generally just simple and straightforward.