I don't think I like the word 'haul'. I'd much rather call today's shopping efforts a 'spree', it's much more fun to say! Anyway, today I went to Telford shopping with my Mum and sister. Telford is the nearest big shopping centre to us in Shrewsbury, and in my opinion it has the best Primark I've ever been in; the selection is always super and it's probably the least crazy (in terms of busy-ness) Primark I've seen. The plan today was to buy emergency summer clothes for Guide camp next week (I'm one of the leaders, it's so much fun!). Here is what I bought:
Because one can never have too many t-shirts with cats on...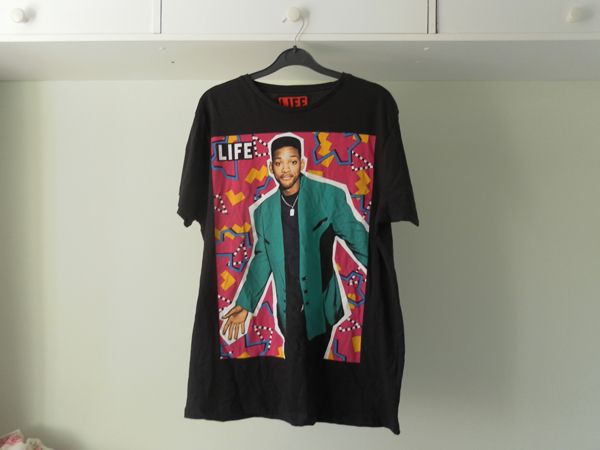 Fresh Prince T-shirt: £8 (from the men's section)
I've wanted this t-shirt for ages and I'm so happy I managed to get it today!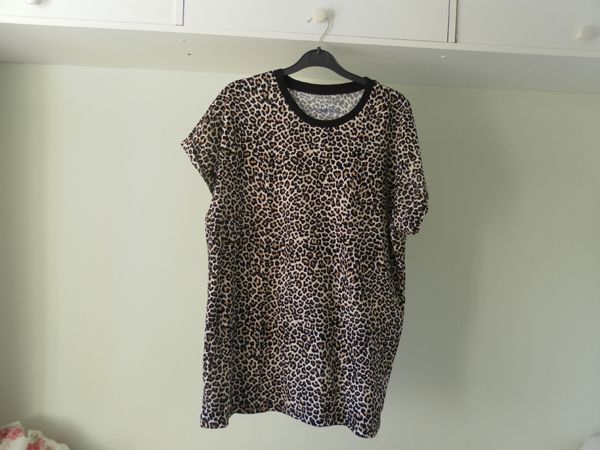 Leopard print boyfriend t-shirt: £4
This t-shirt is so awesome and it's a really nice baggy fit, I wish they had it in different patterns, I probably would have snapped them all up!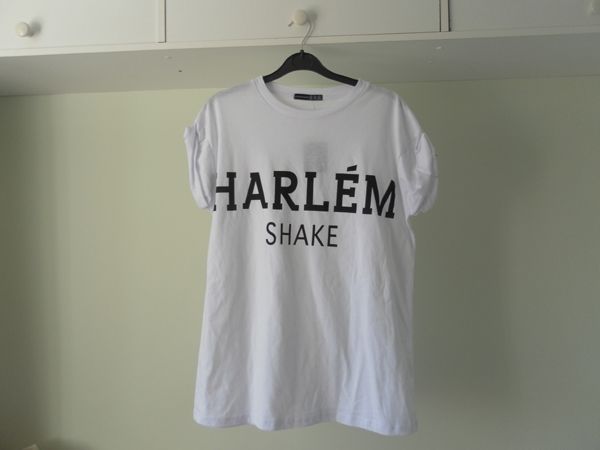 I only bought this because I thought it was funny, it will be a strictly lazing/ironic t-shirt. Also I don't really know why there is an accent on the 'E'...?
Denim-style playsuit: £12
I love this playsuit but I'm actually a bit miffed about it, the top press stud is missing and there's a huge pen mark on the front that I didn't notice in the shop. It's too much of a mission to go return it so I'll just have to attempt a DIY rescue effort, oh well!
I didn't actually try this on so I hope it fits me! Will be nice for summer and then with tights for winter :)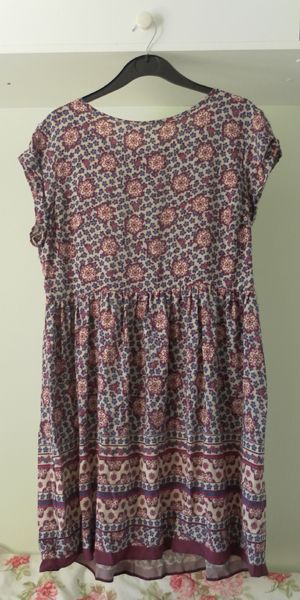 I don't know why I was so drawn to this dress but I do really like it! It'll be good for summer as it's just a bit longer than most of my other dresses, and the fabric is nice and light too. I like the buttons at the back, although I'm tempted to try it on backwards to see how they look at the front...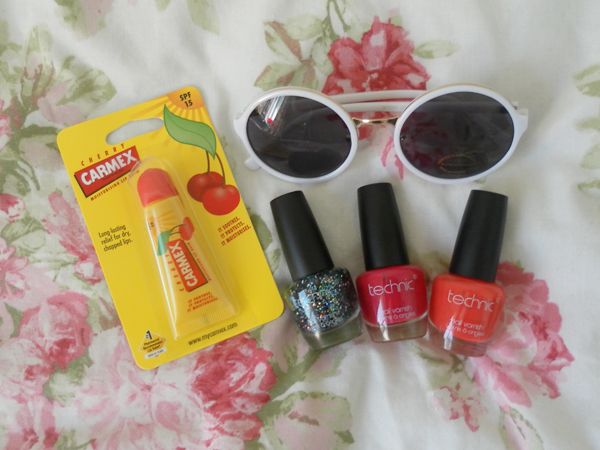 I also got some pretty sunglasses from Primark, and then some lip balm and nail varnishes from Bodycare which I am excited to use as I haven't painted my nails in ages!
Some of the other things I bought in Primark that weren't really photograph-friendly were some gym leggings, some socks and pants and some men's swimming trunks to wear in the sun; the patterns were so awesome me and my sister couldn't leave them in the shop! After we went to Primark we stopped for a Krispy Kreme (yum!) and then I got some treats from Lush and some jeans and a big floppy hat from H&M. A very successful spree indeed!