I was lucky enough to be invited to a VIP blogger event at Lush in Cardiff this evening; we were treated to mocktails, demonstrations, lots of advice and samples and even a full-sized tub of Angels on Bare Skin, Lush's top facial cleanser.
Normally I don't shop in Lush as I always walk past and find the smell a bit overpowering (I have a very sensitive nose!) but I got some samples at the
CDFMeet
and was really impressed by the quality of the products, and also, on further research, by the values of the company.
So with some of my favourite blogging buddies I went around sniffing and poking all the little sample pots, and giving in to the 'try me' stickers on pretty much everything! And I didn't sneeze once ;)
Cheeky photo of me amongst the bath bombs, and gift boxes with my name on! Hello :)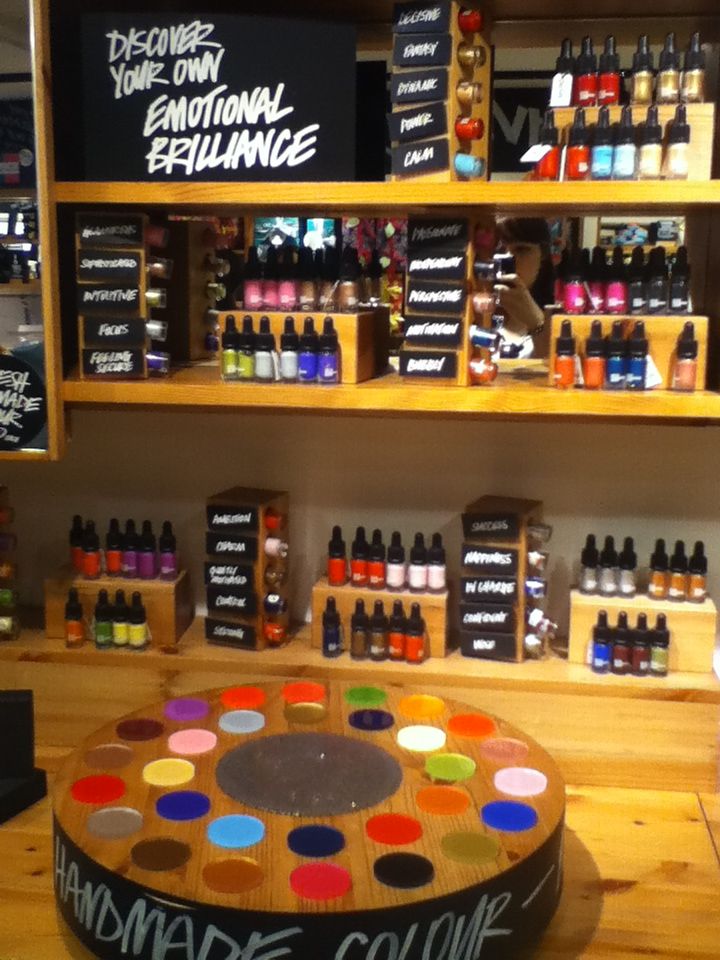 I was so impressed by Lush's make up range, the colours are incredible and so versatile! Each little pot can be used as mascara, eyeliner, lip colour, blusher, even hair mascara (as demonstrated by/on
Stef from Cowbiscuits
)! There's a
little app on the website
where you choose the three colours from the range that stand out to you the most and it tells you what they say about you, my answers were surprisingly accurate!