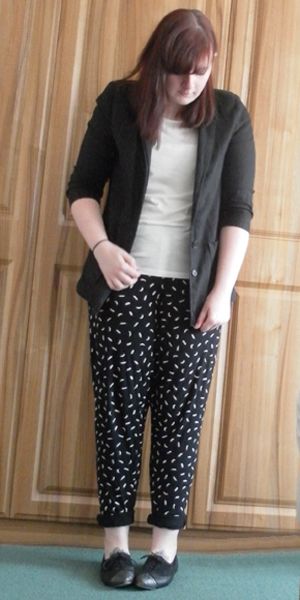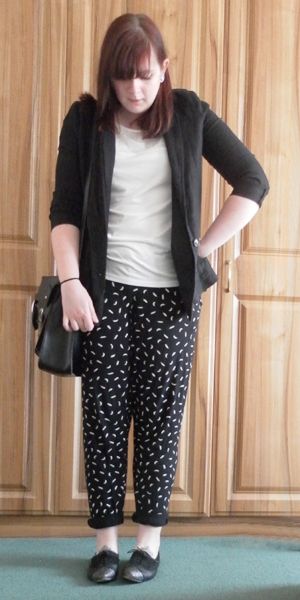 This is what I wore today to start my new job*. I'm very excited to be starting my career, even though I still have another year left at Uni! I had a good first day, although I spent it researching local restaurants/foodie places on an empty stomach which was a bit painful!
These trousers feel a bit pyjama-y but I think they look alright with a nice top and a blazer. I could do with a proper shirt to wear with them but I can't find one that's the right balance between comfortable and smart!
Tomorrow I'm off to Beach Break festival in Newquay to work as Artist Liaison, I'm not entirely sure what the job involves as the information they gave me was a bit vague but I'm still excited.
Last year
I really didn't enjoy working at Beach Break, but now I've been offered a non-stewarding position I'm willing to give it another go!
Also, don't forget to
follow me via Bloglovin
'! I don't really understand all this business with Google Friend Connect, I've been a bit out of touch recently! Luckily I already use Bloglovin' to
stalk
follow all my favourite bloggers, I'm so ahead of the game ;)
*Technically it's not a new job as I was the work experience girl last year, but now I'm on an official contract with wages and holiday allowance and everything which I am incredibly happy about!