I haven't done a post like this for ages (see my last one
here
) but I received lots of beauty treats in my goodie bag from #CDFMeet last weekend so I thought I'd post my thoughts on the few products I've tried this week.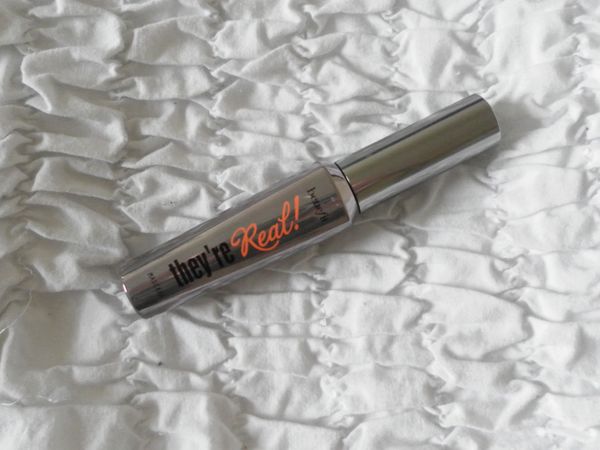 Of all the treats in my goodie bag, I was definitely most excited about this one! I don't have much experience with Benefit products except for a few samples that I got with Glamour magazine last year. I loved their 'Bad Gal Lash' mascara but as for this one I was pretty disappointed. It made my lashes look longer and darker but they stuck together and went a bit spiky, for want of a better word. The colour and the texture of the mascara really does make the lashes look like they could be fake, as the name suggests, but overall I wasn't very impressed, especially for such a popular brand and (in my opinion) hefty price tag.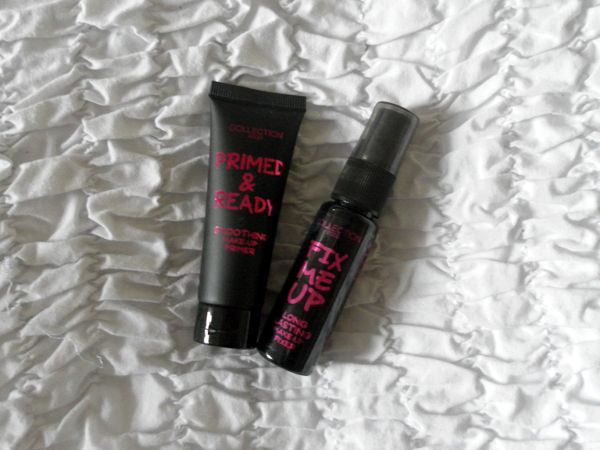 Collection 'Primed and Ready' Primer and 'Fix Me Up' Make-Up Fixer (£5.99 each)
I've never been too bothered by the brand Collection, I've always bypassed it as it looks a bit cheap and tacky for me. Saying that, their concealer is absolutely amazing so I was definitely willing to try these two skin products.
The 'Primed and Ready' primer feels like a thick, soft gel and I always get nervous about primers as I worry they will clog my pores. This one felt lovely on my skin, if a tiny bit greasy. It gave a nice base for foundation but overall my make-up felt heavy and my skin felt clogged. This would be nice to use for the occasional night out when you might wear a bit more make-up than normal but I definitely won't be relying on it for everyday use.
I've never used a make-up fixing spray before, I've never really seen the point. Collection's 'Fix Me Up' made my made-up face feel nice and refreshed but it didn't make any noticeable difference to my make-up. I imagine if you wear a lot of make-up it would help to hold it in place a bit longer but again for everyday use it seems a bit pointless. Also I must note that I absolutely despise the smell, it smells like a cross between cheap hairspray and musty old clothes! It doesn't linger for too long though luckily!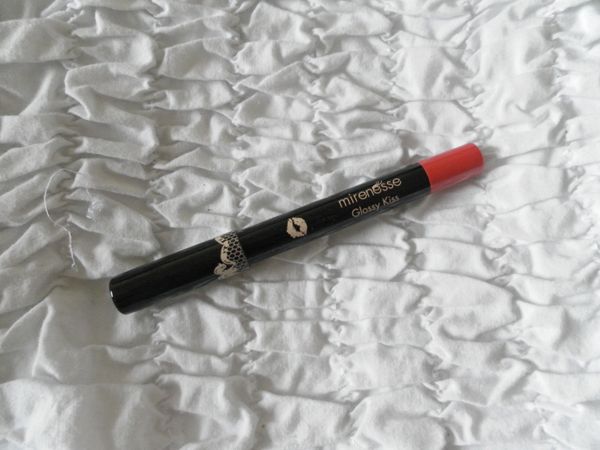 Mirenesse Glossy Kiss Crayon in 'Perfect Kiss' (£19.46)
I'd never heard of the brand Mirenesse before but the colour of this crayon is beautiful. I'd describe it as a reddish-coral with lots of gold shimmer. I really love the colour but the shimmer ruined it for me, I left traces of gold sparkles all over my tea cup, even after using my
Rimmel Lipstick Lock
, and after an hour of wearing this I was left with flaky-looking gold lips, not pretty. I'm disappointed because like I said, the colour is lovely. If there was a matte version I'd be all over it!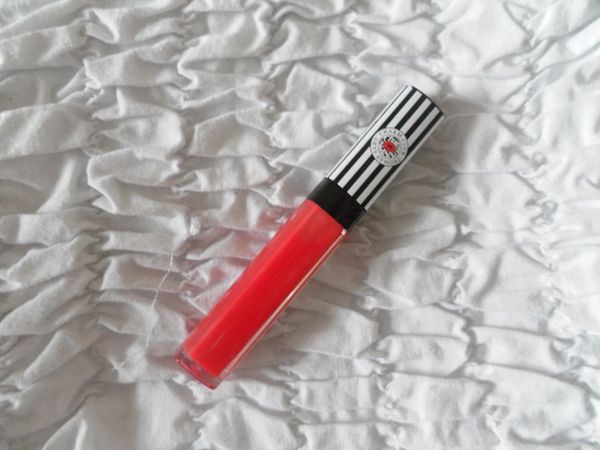 Thomas Sabo Lip Gloss (£10.45)
Again, another brand I'd never heard of. Thomas Sabo is primarily a jewellery brand with a few beauty products as part of their 'charm club' range. I'm not a lip gloss person at all, when I wore this it was windy outside and my hair kept getting stuck to my face, it was horrible! However the colour is really nice and it does give a nice glossy but not over-the-top finish, so I'd recommend it to people who do wear lip gloss, just not fussy people like me!