Hello lovely people! I've been a bit pants on the blogging recently because of Uni and personal stuff, so I thought I'd catch you up on some of the little things in my life that I've been doing/buying/using etc.
I went home last weekend, and was sent back with this box of treats, not to be opened until my birthday (March 4th, ie. tomorrow). However my Mum let me open it today so we could Skype at the same time, and I have been so spoilt! She'd wrapped up 22 little presents including lots of chocolate, craft supplies, a new bikini and a scratchcard that I won £1 on!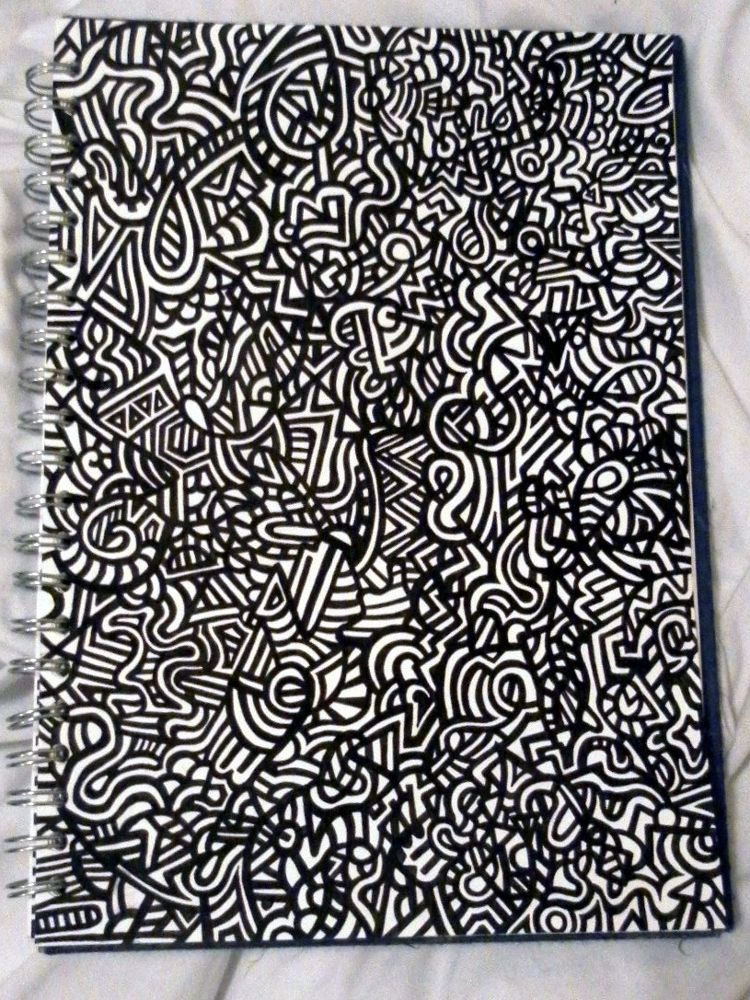 I started this drawing around New Year and sort of lost motivation to finish it after a while, however I promised myself I would finish it before I turn 22 so I got stuck in and managed to finish it last week! I've done a lot of drawings like this over the years; occasionally I just get the urge to draw crazy lines! Next time I'm going to try and use more intricate lines and shapes as a bit of a personal challenge.
This week I've been reading Nylon magazine, I'm lucky enough that our Students' Union shop sells this! I've recently gone off Company magazine, which used to be my favourite, after I found some of their online posts and articles a bit bitchy. Nylon never lets me down! I've also been reading 'It's Not Summer Without You' by Jenny Han. I read 'The Summer I Turned Pretty' last year and really enjoyed it, but this one is a bit more serious which is interesting. Also check out my cute new bookmark that was in my birthday box!
A few recent beauty treats: Dove nourishing oil care hair spray, No7 cleansing brush my Mum bought me with her insane amount of Boots points, Avon nail treatments from the birthday box and the eyelashes I plan to wear for my birthday night out next weekend. Reviews soon I promise!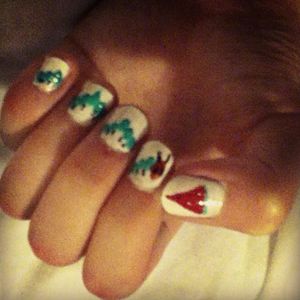 And last but not least, my nails of the week! In case you hadn't worked it out, I have a bit of an obsession with Eric Carle's illustrations, in particular The Very Hungry Caterpillar. I was feeling a bit down so decided to brighten my day by painting my nails with some of his designs! They've peeled off now sadly but I will definitely do them again soon!
Other exciting goings on:
Tomorrow I am going out for a birthday meal in Bristol with my lovely boyfriend. We're deciding between cheap but exciting (ZaZa Bazaar) or pretending we are sophisticated (Jamie's Italian) haha. Either way it will be lovely to spend some time with him for my birthday and our three-year anniversary which is today!
Yesterday in skating we all attempted 25 in 5 (25 laps of the track in 5 minutes) which you have to do to pass minimum skills, which you need to pass to be able to compete in roller derby. I'd never tried it before and I managed 18.5 laps, which I am pretty pleased with seeing as I'm not very confident at skating fast yet. I'm really excited to try it again and see if I can do it next time!
My lovely friend Ashley is coming down on Thursday to spend the weekend here, and we are going out in Cardiff on Friday for mine and my housemate's birthday, and then on Sunday we are going to Carnage! It's going to be a mad weekend but I can't wait, life is so exciting at the moment!