This week as I may have already mentioned, two of our male housemates (we have four in total) went to Amsterdam for a few nights, so we decided to have a girly week consisting of cupcakes, nail painting, pretty dresses and cocktails! I wore this
lovely Motel dress
I nabbed in the sale; I altered it a teeny bit by adding some studs along the top though. I also wore my F+F/Tesco boots for about five minutes before swapping them for my Office flatforms because they were way too uncomfortable!
.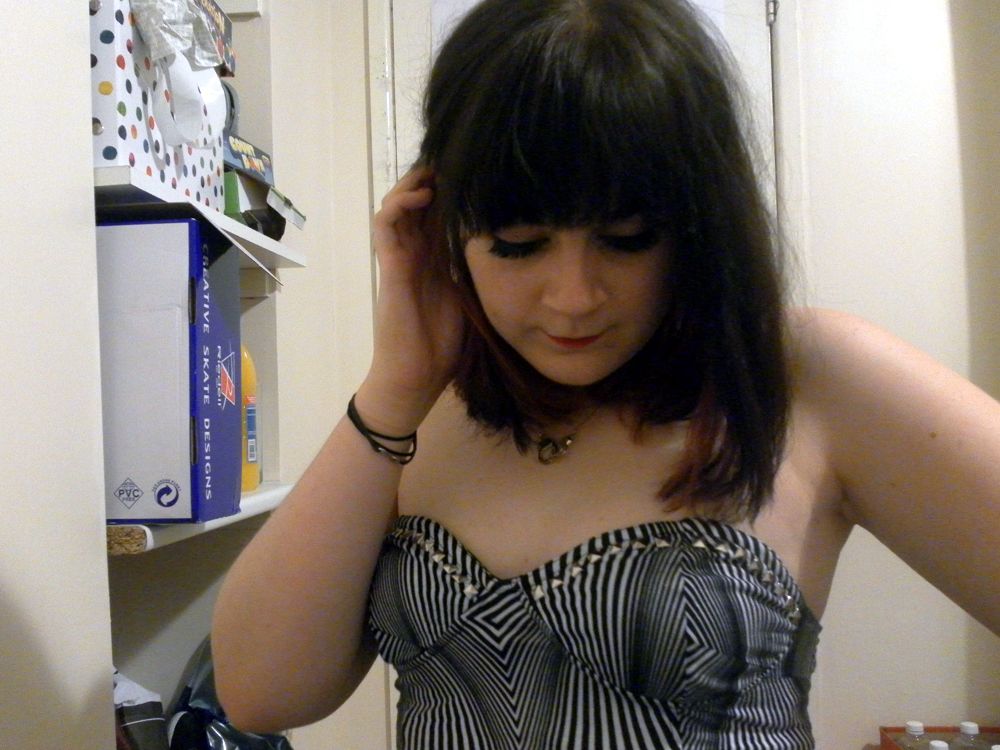 (Handcuffs necklace from Accessorize, eyelashes Katy Perry for Eylure)
Girly night ended up being a bit of a fail really; we got to the train station and realised we had to wait 40 minutes for the next train so we went to Wetherspoons, where I realised I'd left my purse at home! So I had to mush back up the hill to our house (luckily only five minutes from 'Spoons) and grab it! Then when we eventually got to Cardiff we went to Tiger Tiger which was crazy overpriced, even with two for one cocktails, so we went to Glam which was a bit lame and the music was rubbish. So we ended up in Live Lounge as usual, which was great until boys started creeping on us and in the end we just got food and went home. It was nice to spend time with my gals but sucks that we really could have done with our boys there to keep the creepos at bay! Oh well, you live and you learn!