This morning as I was sitting around waiting for my hair to dry (exciting, I know) I heard a knock at the front door. Expecting it to be the courier with my roller skates I leaped to open it to find, not skates, but the most amazing pair of shoes I've ever owned. In the excitement over my roller skates (which should be here ANY DAY NOW) I almost forgot I'd ordered these!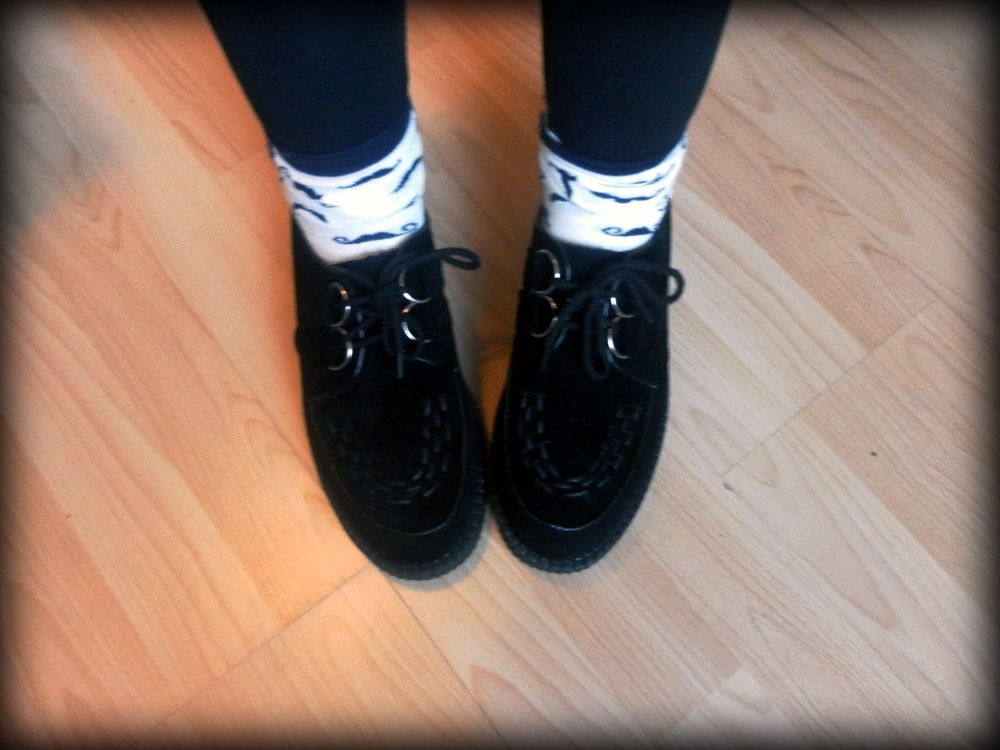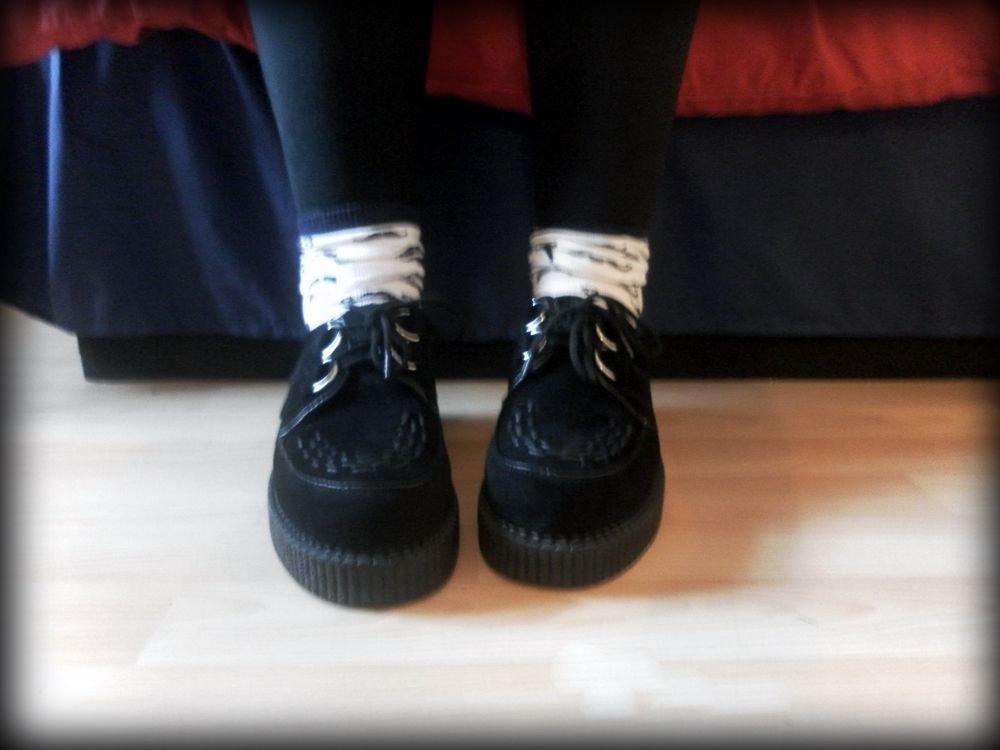 What you can't see from these photos (lucky you) is that I am still wearing my pyjama top. I was just too excited to put these on haha!
Moustache socks from Dorothy Perkins via Mama Claus
I bought
these creepers
with the Amazon voucher that
Daxon sent me
which makes them even more amazing in my opinion! I've wanted some decent creepers for absolutely ages, and after the last pair I bought from
River Island absolutely destroyed my feet
and had to be sold on, I thought I'd never find the perfect pair. However, these are super comfy and they look great and I'm so excited to wear them
all the time
!!