Hello! Exciting news gang, I've finally reached 50 followers on GFC! Give me a few days and I'll be organising a giveaway with a few little treats for some lucky readers, just because I love you all and I'm really grateful that people take the time to read my blog :)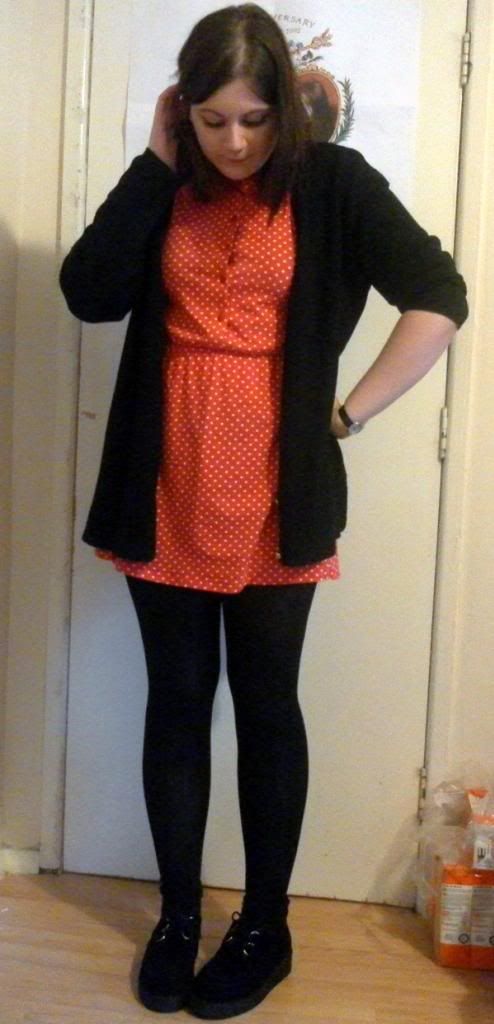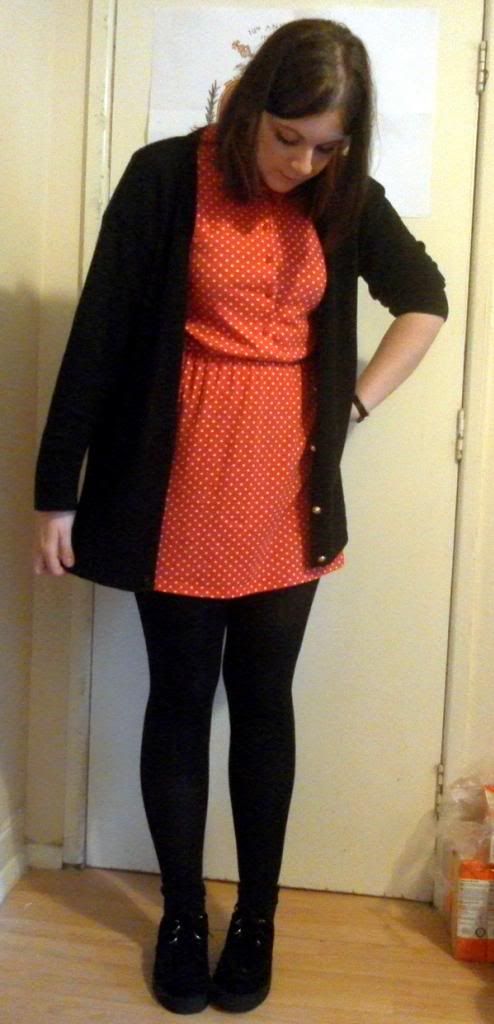 This dress is an oldie from Topshop. It's not like me to wear coloured clothing so get a good look as before you know it I'll be back to normal dressing all in black and white!
I've had a pretty mad week, had an assignment due in today which was actually quite enjoyable to write as we chose to write about fashion accessories, but we had a bit of difficulty because it was a group report and my writing style is completely different to my coursemate I was working with so it looked a bit of a mess when we stuck it all together!
Also I went for an informal job interview/meeting in Cardiff to see if I can get a job doing promotions for
FAO Events
, and have also applied to write for their website (just need to create some writing samples to send in!) AND on top of this we've been trying to find a venue and some bands for a gig we're putting as part of our course on in March which is very exciting but not very easy seeing as we have no budget and have to use our own money!
So yeah, mad times! Off to Bristol tomorrow to see my lovely boyfriend, then back to work on a finance assignment when I get home on Thursday, the excitement never ends!