This time last week I was in London town, and it was amazing! I went with my lovely friend Ashley for his 21st birthday; he surprised me by booking us a room in the Hilton in London Bridge which was incredible! We also somehow got a free bottle of wine and an upgrade to a deluxe room!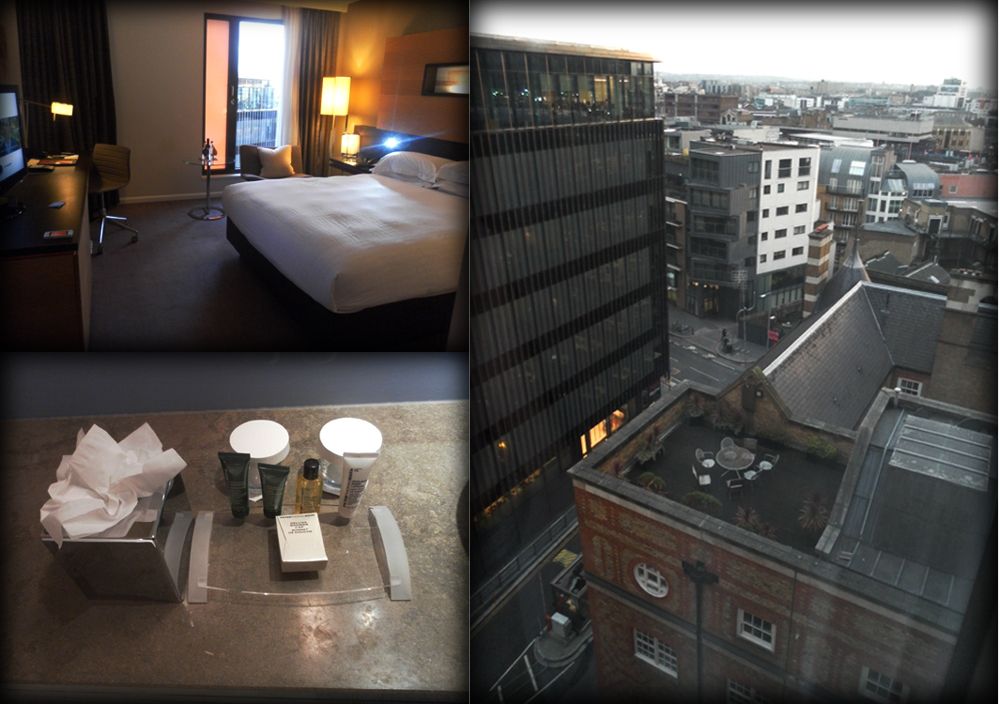 Our room, free toiletries and the view from our window
We went on the Thursday and it took about three hours on the train. After we got the tube to the hotel and were done looking through the drawers and bouncing on the bed, we set off for Harrods. Unfortunately we went at rush hour so the tube was a bit mad but we made it in the end and explored for ages, looking at all the insanely priced luxuries and wishing we were rich. Then we had dinner at Leon burger and went to bed.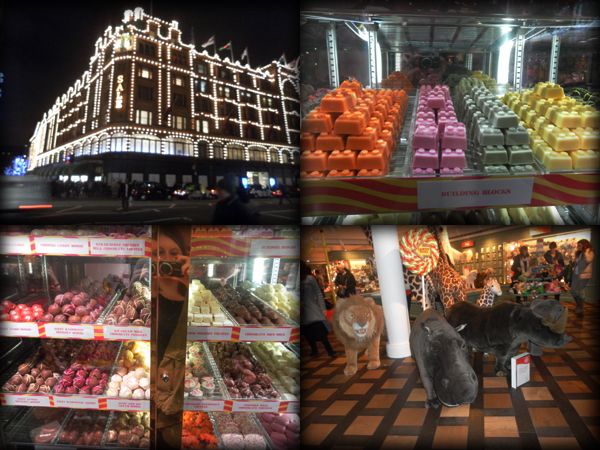 Outside Harrods, building block chocolates, lots of treats, huge stuffed toy animals
Massive sweets, Jelly Belly drinks!, Disney princess castle
On Friday we were planning to spend the day in Covent Garden then go see The Lion King later on, but on the way we decided on an impulse to go to Buckingham Palace for a nosy and we got there just in time for the changing of the guards which was good to see. I have actually been before, and last time I actually sat inside the gates (thank you Girl Guiding!) but this was just as exciting because everyone around was taking lots of photos and it was a good atmosphere.
Buckingham Palace, of course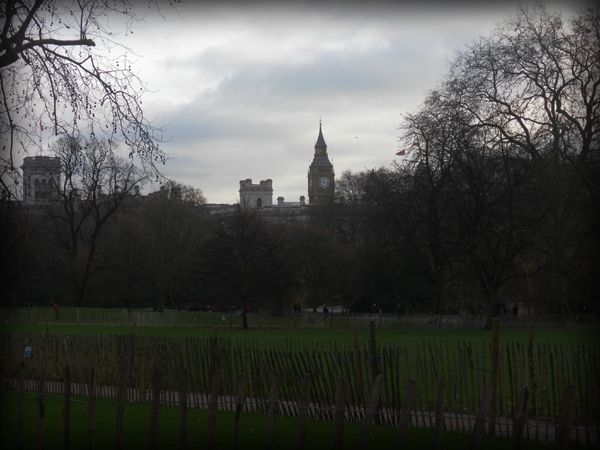 View of Big Ben from The Mall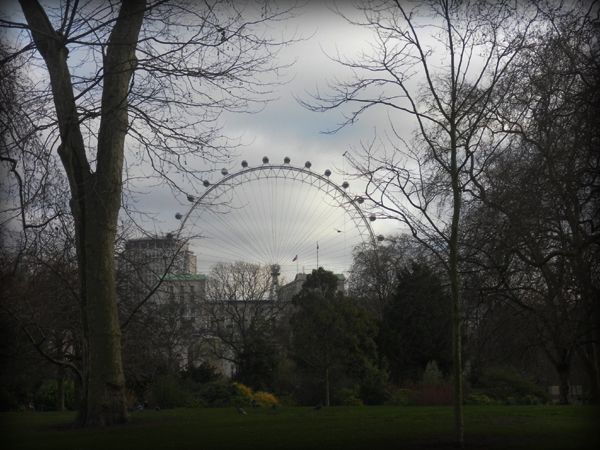 View of the London Eye from The Mall
Then we walked down (up?) The Mall and managed to find ourselves in Piccadilly Circus, then on to Regent Street where we went to Hamleys and again spent ages exploring and being generally amazed. After that we raided Zara, Topshop and River Island (and I got some awesome bargains while Ashley spend about £120 on shoes and t-shirts!).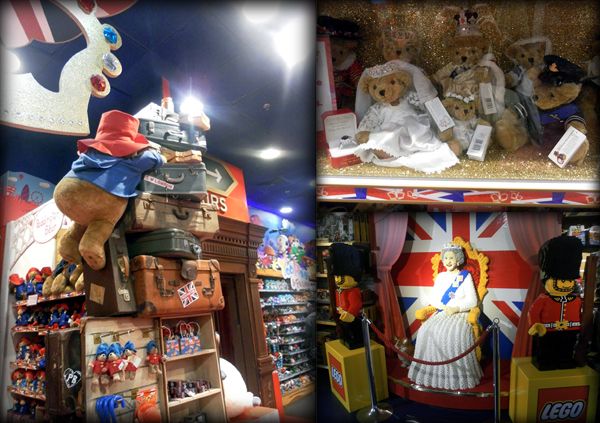 Paddington Bear display, Royal Wedding bears and The Queen made out of Lego, all in Hamleys
We then walked through Soho and Chinatown to Leicester Square where we had a lovely (but rather pricey) dinner at Angus Steak House and then on to the Lyceum Theatre where we spent an extortionate amount on wine (£19 for two glasses!). The show was really good though, I liked that they used a lot of the songs from the Disney film because it meant I knew the words! And the costumes were incredible too. After that we were absolutely exhausted so straight back to the hotel and bed. And then we came home on the Saturday. What a weekend!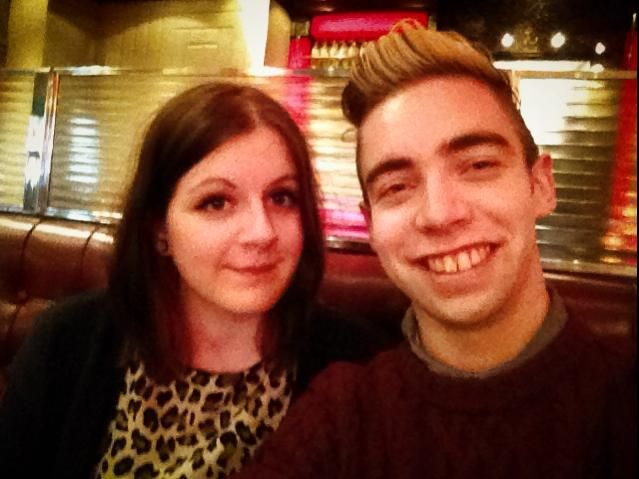 Cheeky pic of me and the birthday boy in Angus Steak House