Finally I'm back at Uni where I have a tripod and space to take outfit photos! Here is a slightly lazy outfit including my new t-shirt I bought in London (from Monki in Carnaby Street). It's a bit hipster-y what with the triangle motif but it has cats on which means it is an instant winner ;) I had an amazing time in London, and am in the process of compiling a bit post full of photos I took there.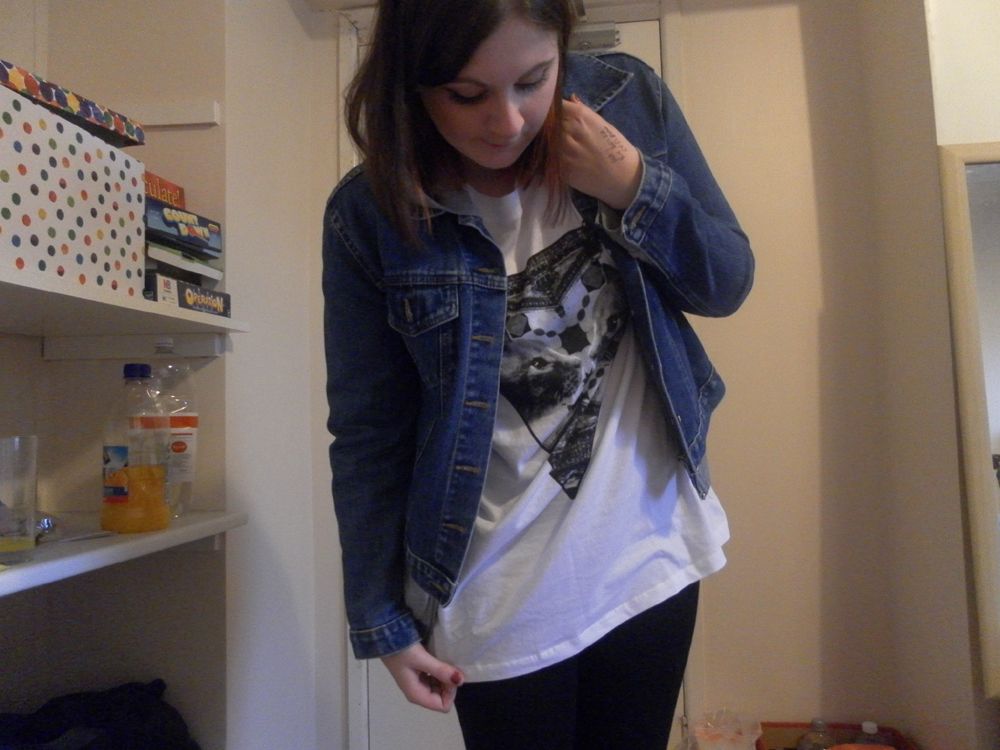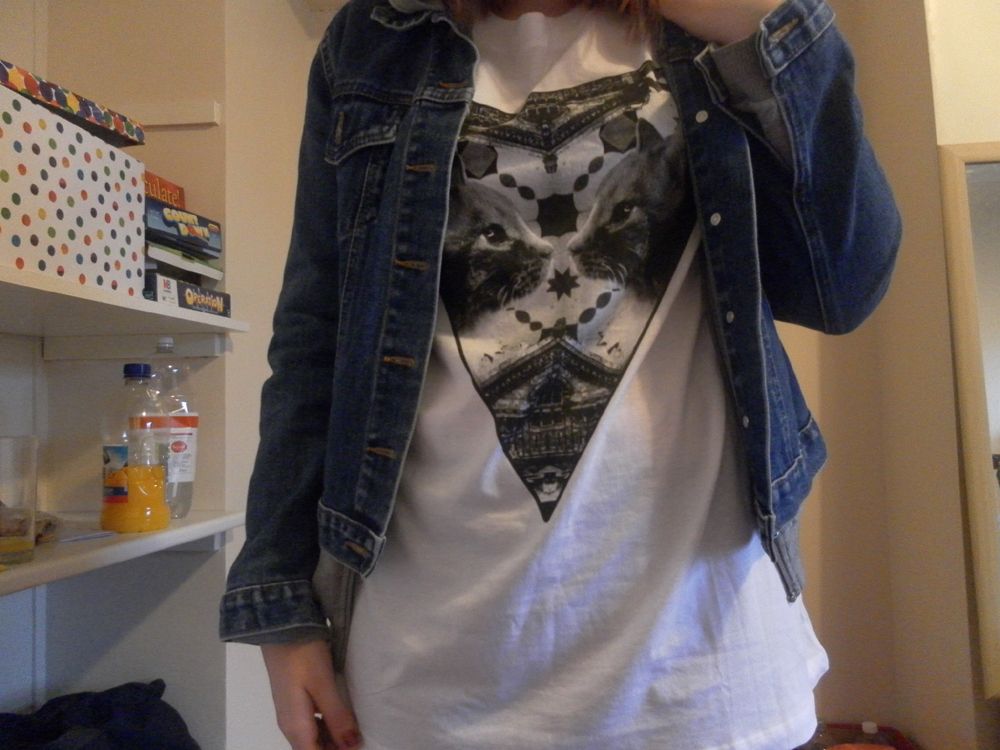 Jacket: M&S via my Mother
Hoodie: H&M about six years ago
T-shirt: Monki
Leggings: Topshop
Also check out my collection of board games and my Very Hungry Caterpillar toy box (full of toiletries)! I finally got shelves in my room so there is no longer clutter everywhere.
Today me and my housemate Anya went
roller skate shopping in Bridgend
which was exciting, we are both joining the
Ponty Pirates
roller derby team and our first skate session is on Friday. The woman in the shop was so friendly and helpful so it was a really lovely shopping trip. I am ridiculously excited to start skating again properly!