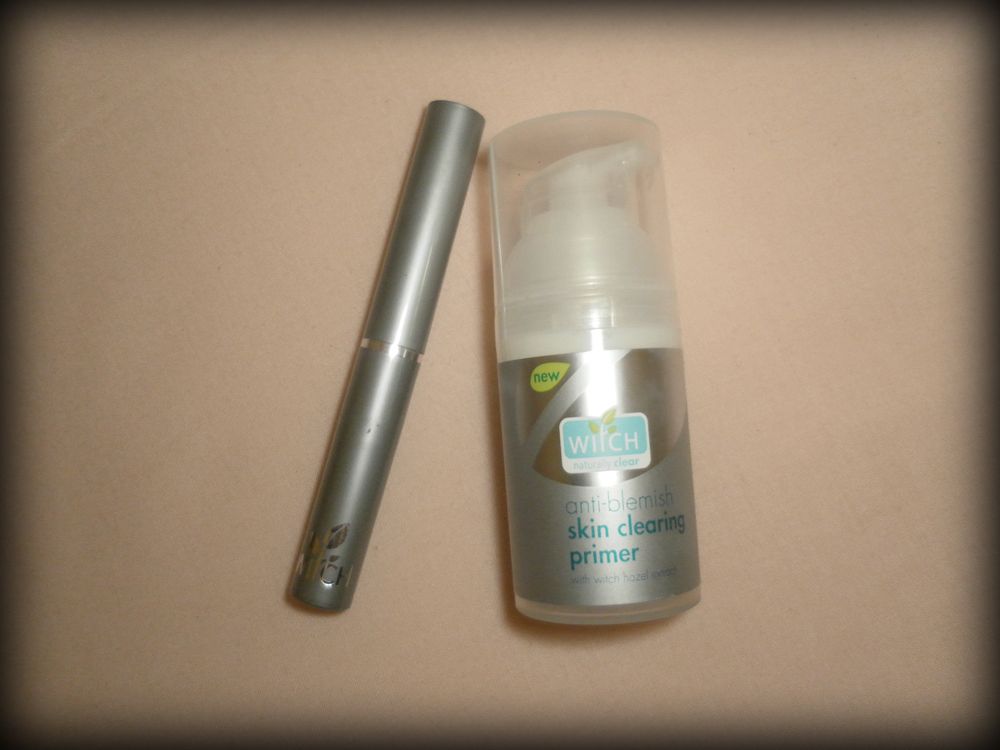 I first heard about Witch make up through another blog and instantly thought it was an amazing idea. Witch are a brand that use mainly witch hazel in their skin care products, which are aimed at young people with problem skin. The idea of make up that not only looks good but also benefits your skin had me really impressed so I rushed out to buy some as soon as I could! Their range currently includes concealer and primer (shown above), BB cream, tinted moisturiser and pressed powder.
I have previously used Benefit's Porefessional and 17's primer and compared to those, this one is completely different in texture. While I expect primer to be like a paste, this one is more like a gel. However it goes on to the skin really nicely and doesn't feel like it is clogging the pores which is an issue I've had with other brands. My foundation looks lovely over it and I feel the primer really makes it last longer. Since using this primer my skin has been a lot clearer so it's definitely a winner in my book!
I was a bit sceptical over this at first as it only comes in one colour, however I decided to give it a go anyway and although it looks like it would be too dark for me, it looks fine against my pale skin tone. It is packaged like a long, thin lipstick and I'm a bit iffy about putting it directly onto my skin but this is the only way to get the best coverage. I have definitely used concealers with better coverage, however this one feels a lot nicer on my skin. It smells slightly medicine-y but isn't too overpowering. I've only been using this for a few days but have already noticed an improvement in my skin, any spots I use it on have cleared up quicker than when I was using regular concealer.