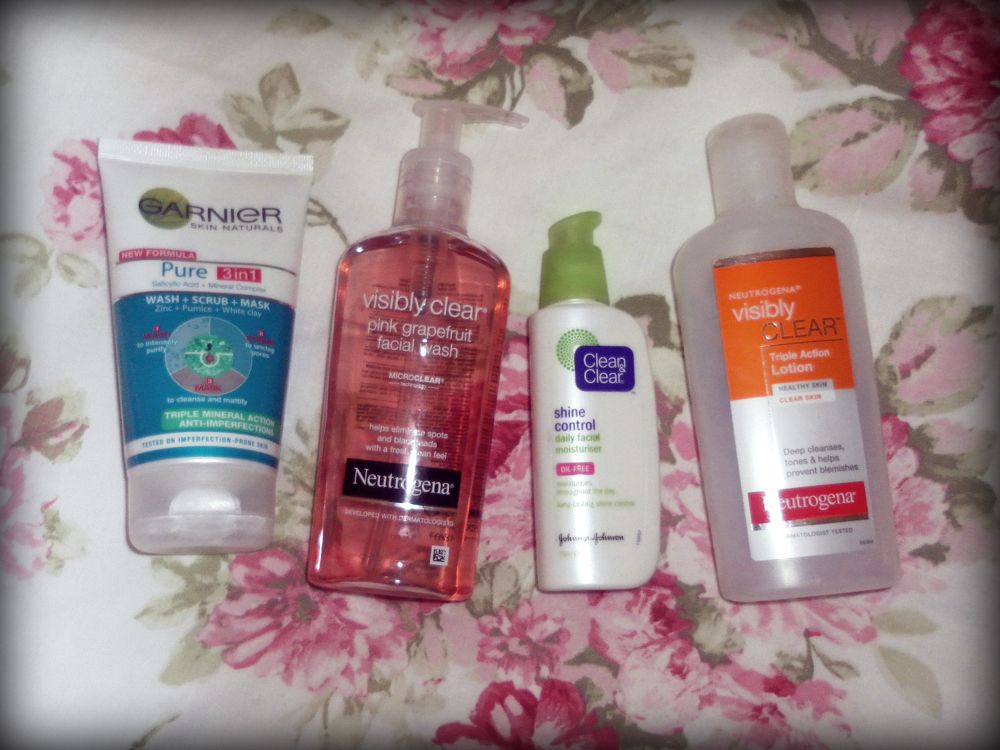 Now, if there's anything I know I'm NOT, it's a beauty expert. I have my set list of products that work for me and that I'm happy with. I don't buy in to expensive 'high-end' skin care products because I don't believe that there is much difference between them and the more reasonably priced ones. Here are the four main products I use on my face every day.
I've been using this for ages as when I was younger I had really greasy, bad skin and this is a bit more 'heavy duty' than your average facial wash/scrub. I normally just put it on in the shower and rub it off with some water, then rinse my face to make sure it's all gone, but you can also leave it on for a bit longer as a mask if you feel you need a bit more cleansing power! It can make my skin feel a bit dry but as long as it's combined with the right moisturiser etc. it's fine.
I use this in the evening after I've taken my make up off (with whatever make up wipes have been on offer recently! Usually Simple, Johnson's or Boots' own brand) just to make sure all my make up is completely gone and to remove that oily feeling you can get from wipes sometimes. It makes my skin feel super fresh and lovely, and it smells amazing!
Clean & Clear Shine Control Moisturiser
Sadly, I don't think they make this any more! I can't find it on Boots' or Superdrug's websites. It's basically a really luxurious-feeling moisturiser that makes my skin feel soft but not greasy or shiny. As a back up I'd recommend
this one
.
Neutrogena Visibly Clear Triple Action Lotion
Again, because I am a product hoarder with a massive 'back up stash', this product is one that is no longer available at Boots or Superdrug! However I'm not particularly attached to this product, I only use it because I feel I should use something between cleansing and moisturising my face to tighten my pores. I've nearly run out of this so I think I might turn to
this one
next.