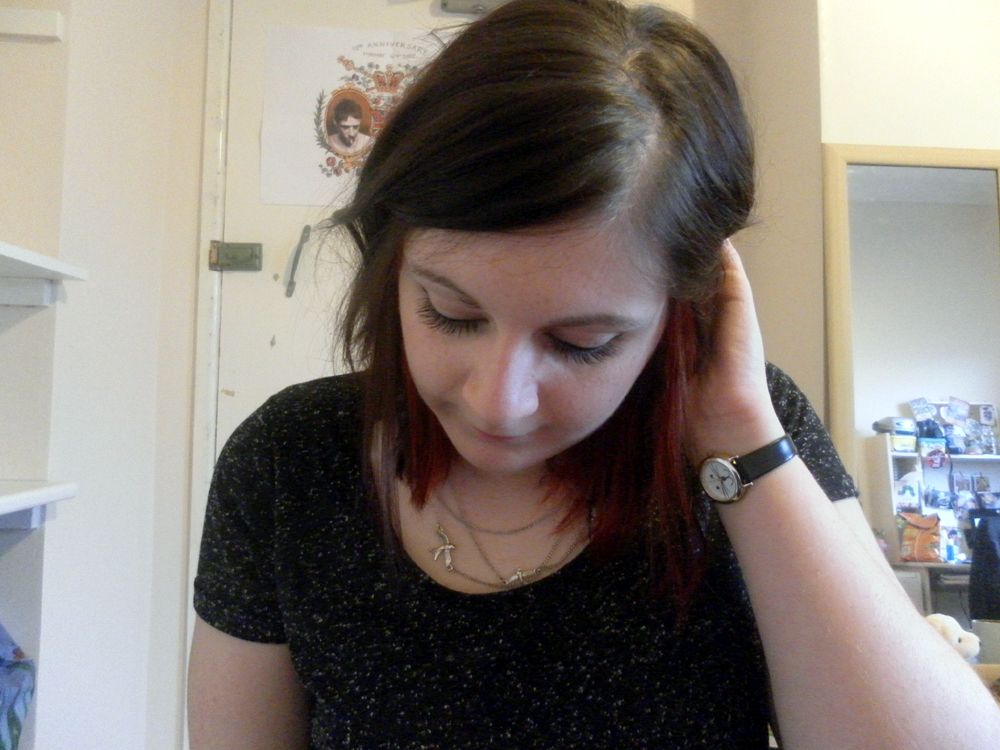 (Top from Primark, watch from Asos, necklace from Topshop)
Last night I dyed the underneath part of my hair red. If anyone remembers
this post
you'll know I had a few problems with the Live XXL Foam, mainly that it didn't work! I messaged the company and they sent me £6 in vouchers so I bought a box of blonde (the lightest I could find) and a box of Live Salon Style in Intense Red.
I bleached the underside of my hair about six weeks ago (you can see it best
here
) and then couldn't be bothered to put the red in, and eventually it got to a point where I thought I might as well wait because then it should still be fresh and bright for my Christmas parties this weekend (#SWBXmas anyone?!).
The dye was super easy to use and didn't even smell too bad (although maybe I'm just immune after seven years of dying my hair!), my only complaint would be that there probably wouldn't be enough product in the bottle to dye my entire head of hair. If your hair is my length or longer I'd definitely recommend using two boxes!
I really love the colour in my hair, and I think the style is a fun variation on the dip dye that seems to be all the rage at the moment! If I wear my hair down the red isn't very noticeable which makes it appropriate for work, but if I tuck it behind my ears or wear it up it looks all bright and shiny and fun :D I've had my hair all red before and it's just too much maintenance for me! At least when this starts to fade/grow out it shouldn't be too noticeable. Maybe when it fades light enough I'll dye it blue or something mad like that, who knows!