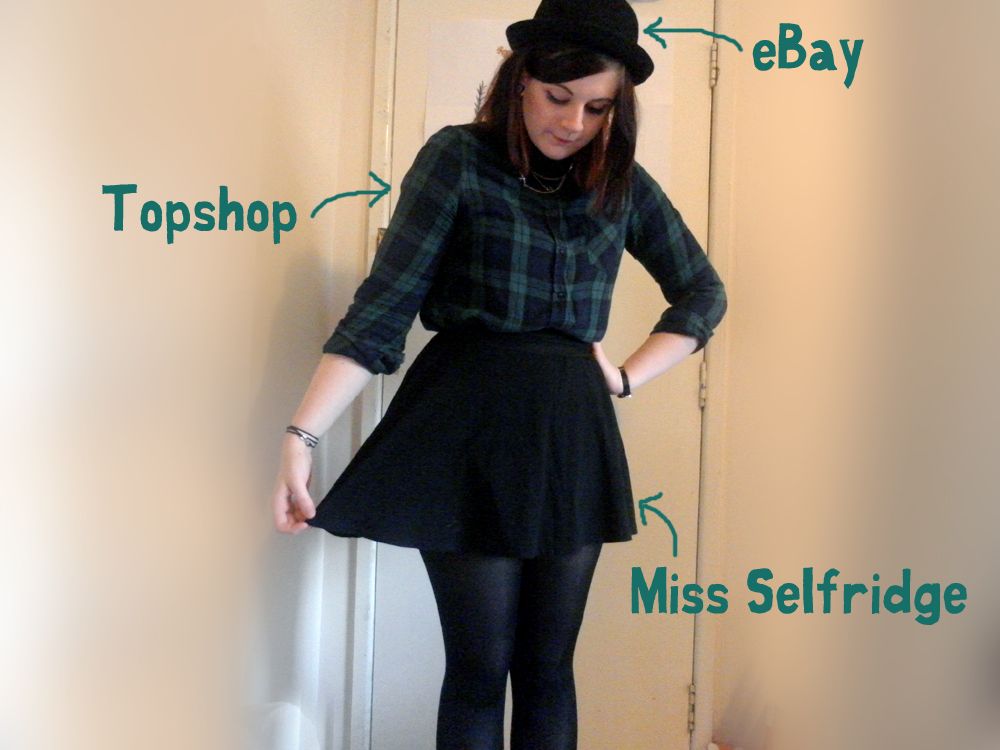 First of all I would like to apologise for constantly wearing the same skirt! It's my fave and I can't help that it goes with everything.
Second of all I would like to apologise for not posting for over a week! My camera charger went missing (found it in my underwear drawer, of course...?) and I've been pretty busy; Josh came to stay, I went to a roller derby practice with Cardiff Roller Girls (it was AWESOME) and I've been working on some assignments.
So I've been a bit crap recently and I'm afraid to say I'm not going to get much better over the next couple of weeks! I got my Christmas work hours a few days ago and I am working eight hours
every day
in the week leading up to Christmas! It's gonna be crazy! And then in the New Year my lovely friend Ashley is taking me to London to see The Lion King :D So basically what I'm thinking is,
does anybody want to write a guest post for my blog?
It can be anything, beauty-related, craft/DIY, charity shop finds, outfits, just send me an email with your idea to
rosiebaldwin@rocketmail.com
and I'll get back to you and we can sort something out!