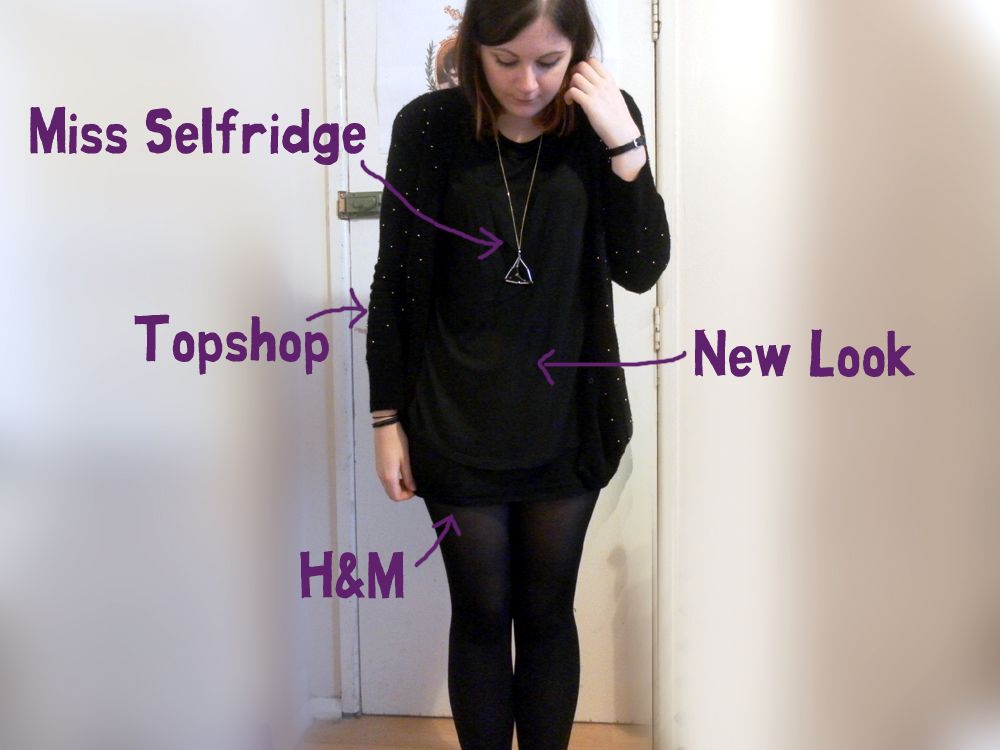 I would just like to state that I don't ACTUALLY think I have an especially 'sexy back', neither am I affiliated with Justin Timberlake in any way. This is just what my Mum said to me when she first saw me in this t-shirt because although it may look like a boring basic black t-shirt (and if you knew how many of those I have you'd definitely be inclined to believe that it is), it actually has a sheer panel in the back which presents a problem when choosing underwear but makes me feel really awesome...
This is what I wore to Uni today. I don't wear this cardi enough, it's black wool and super cozy with little gold beads stitched onto it. The quality is amazing; it was originally around £45 in Topshop but I bought it off eBay for about £12!
In other news, today I have filmed a video about my jewellery collection. I'm not that great at accessorising my outfits, I generally just chuck on a necklace as an after thought, but I do have quite a range of quirky and interesting jewellery (or so I think!). I filmed it on my webcam but it cut me off after 10 minutes (and I only had about 30 seconds of things left to say, annoying! So I might try and re-film it tomorrow with my digital camera.